If you are looking to manage the surveillance of your sites remotely or are away from your premises but need to access the CCTV footage, then Avigilon has the solution by using the power of the cloud.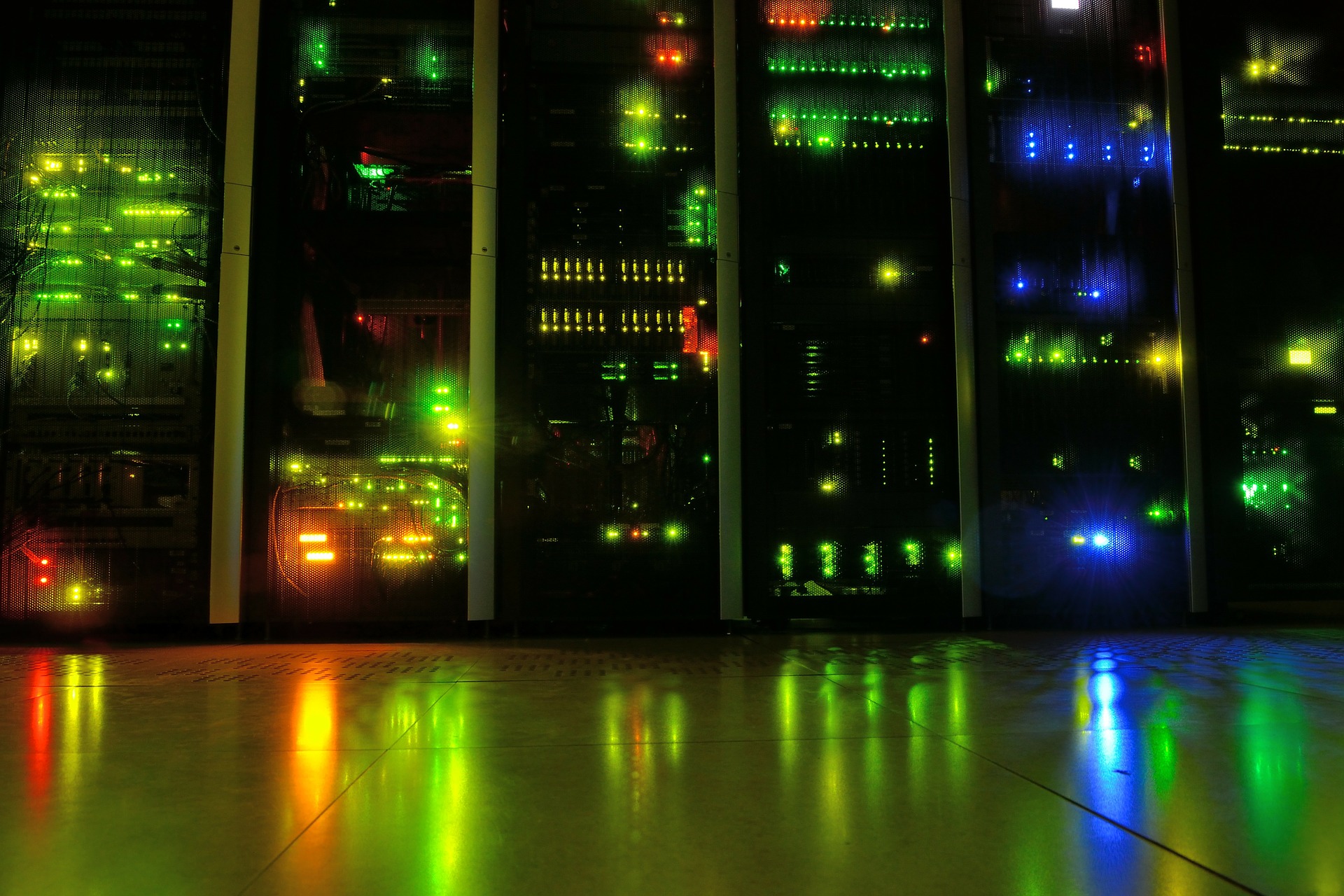 As well as being specialists in security solutions we now have expertise in server room monitoring for your IT devices which we can offer to organisations in Bristol and across south-west England which will help you maintain business continuity.
If you run a small or medium size enterprise you may not see the point in real-time monitoring but when our engineers install CCTV, access control or intruder alarms they are often able demonstrate the value that it will provide. For example, a server or a critical switch, may have been located in a cupboard that has become used for other purposes, creating a sub-optimal environment for that equipment.
If you have effective real-time monitoring you will be able to concentrate on running your core business rather than firefighting to retain business continuity. Otherwise, when you realise you have a problem you may already been hit with IT downtime that could cost you lost revenue and new business.
Maintaining the correct Temperature
Additionally, the IT equipment in server rooms work best if it is kept at a constant temperature and ideally you want to increase the set points for that temperature so that the air conditioning units are not working too hard to retain that level.
The air conditioning unit is likely to be switching on and off constantly as it works to maintain a temperature if it is working inefficiently. However, if the system is working efficiently, you save the energy as the air conditioning units can have a higher set point. By monitoring temperature, you will be able to manage your energy use and boost your energy efficiency, which will save you money over time.
APC Netbotz Devices are a perfect solution
We can offer a broad range of real-time monitoring hardware from APC NetBotz and have expertise in the software from Schneider Electric. To improve your real-time monitoring further we have experience in integrating a lot of third-party devices from various manufacturers into our platforms. For example, APC Netbotz monitoring appliances can monitor third party devices such as air conditioning units, UPS devices and many other third-party sensors.
The APC NetBotz appliances can also operate independently or as part of an enterprise management solution. With the installation of monitoring products, the IT staff can monitor the computer room, whether at their desk or working from home. Units can also be configured to alert technical support staff of potential issues via email, SMS or via SNMP. You can group the Netbotz appliances together and offer a completely scalable solution. As the software is installed through a web browser it is easy to set up and use.
If you are unsure what real-time monitoring appliances or sensors you need, want to ensure that your existing monitoring infrastructure is meeting your current needs or you need advice on how to store your IT appliances we will be happy to advise. To find out more about the benefits of real-time monitoring in maintaining business continuity in organisations of all sizes contact us.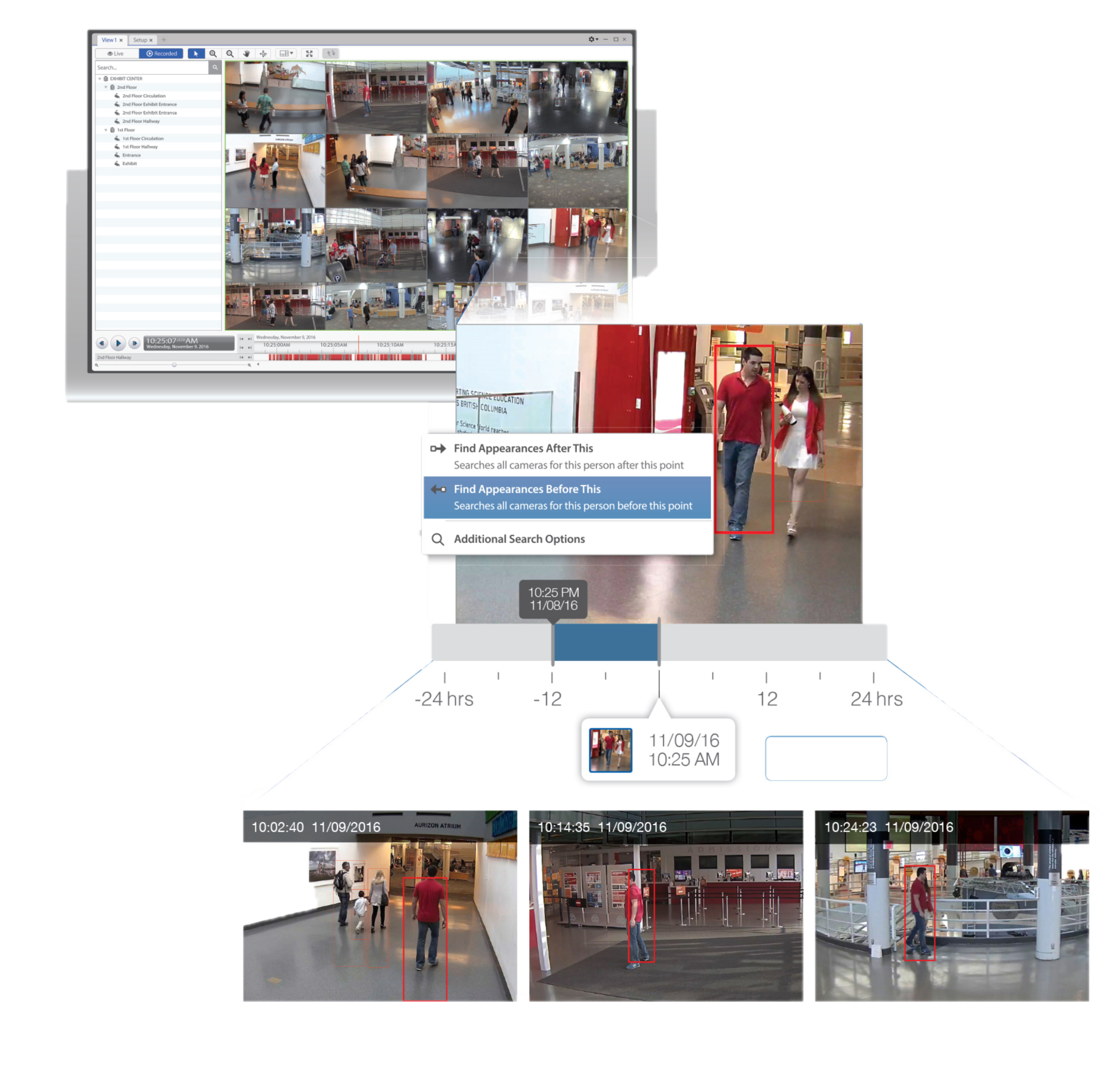 Security Group can now offer organisations in Bristol or across south-west England the latest advanced analytics from Avigilon which is embedded into its H5A CCTV cameras. Rather than just seeing something is moving these cameras can analyse a view and work out what is moving. For example, whether it is a person or a vehicle.
Search rapidly for people and vehicles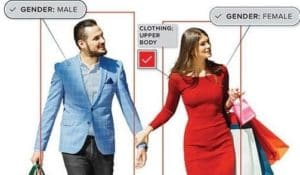 Meanwhile you can search for people or vehicles based on descriptions of them and specify the time of when they were in a particular area using the Avigilon video management software Avigilon Control Center 7.
This means if you are responsible for security at a shopping centre and a person has been spotted potentially shoplifting you would be able to create a search based on information you have been given on whether they were a man or woman, their approximate age and the colour of their clothing.
Avigilon Appearance Search sorts through hours of video with ease and quickly displays all the footage that features that person across the entire site. While investigating critical events, time is of the essence, so by working with descriptions given of people and the time of incidents CCTV operators will quickly be able to assist investigations.
Able to spot specific people even in crowded spaces
The latest upgrades of ACC7 enhanced the performance of the technology in crowded spaces and provided the ability to classify more than 50 objects with improved accuracy. If you have ACC 7.4 or a higher version of the software its facial recognition technology allows you to create multiple watch lists and you can upload photographs to add an individual to a watch list.
Avigilon have also added watch list profiles that can be created using an uploaded image (all Windows default formats supported) in addition to a snapshot from recorded video or an Avigilon Appearance Search result. Up to 500 names can be added to each appearance watch list which means even on the biggest of sites security can be managed more pro-actively. The software will support up to 5000 profiles as a combined total across all watch lists.
Face recognition matching is now done at the full resolution for H5A cameras for improved performance. Separate licenses are required for Face Recognition on a per-camera basis. Cameras will seek to identify potential matches based on the watch list. If a potential match is found, the user is alerted within the ACC software, and security personnel can then determine whether further investigation or action is necessary.
Able to detect people or vehicles moving quickly
H5A cameras can also analyse a camera's scene and detect when objects (people or vehicles) are moving at an unusual speed or are present in an unusual location in the scene and send an event to ACC for presentation to an operator in its Focus of Attention interface, or for review on the recorded timeline (requires the H5A firmware upgrade included with this release).
The Focus of Attention interface redefines the experience for monitoring live video. It helps increase operator effectiveness by providing an overview of events occurring across all cameras in the site, Operators can quickly triage the most important events at a given time by reviewing the associated live and recorded video to determine if a response is required.
AI: Cameras can be taught and can learn from their mistakes
Another advantage of the H5A cameras is that they are capable of being taught so that errors can be corrected. For example, you may have been getting notifications of events but there is nothing in the footage. If you have an event like that- for example a vehicle has been identified but in fact there is no vehicle you can go into the image within the ACC7 system and indicate that this is a false image. If you rectify these events often enough then the cameras will learn what is a correct and you will have fewer incorrect notifications.
Advanced Analytics: Transforming your CCTV system
Analytics will transform your experience of operating a CCTV system and the benefits of a faster more intuitive system will soon become obvious if you are responsible for CCTV in areas such as shopping centres, sports stadiums or entertainment venue. At these places large crowds can gather and spotting criminality or dangerous behaviour could be difficult if you relied only on security guards.
If you have a business, school or other premises based in Bristol or anywhere in south-west England that would benefit from advanced analytics and you would like to know more about this or the Avigilon CCTV solution please contact us. We will be pleased to visit your site to find out more about how we can meet your needs.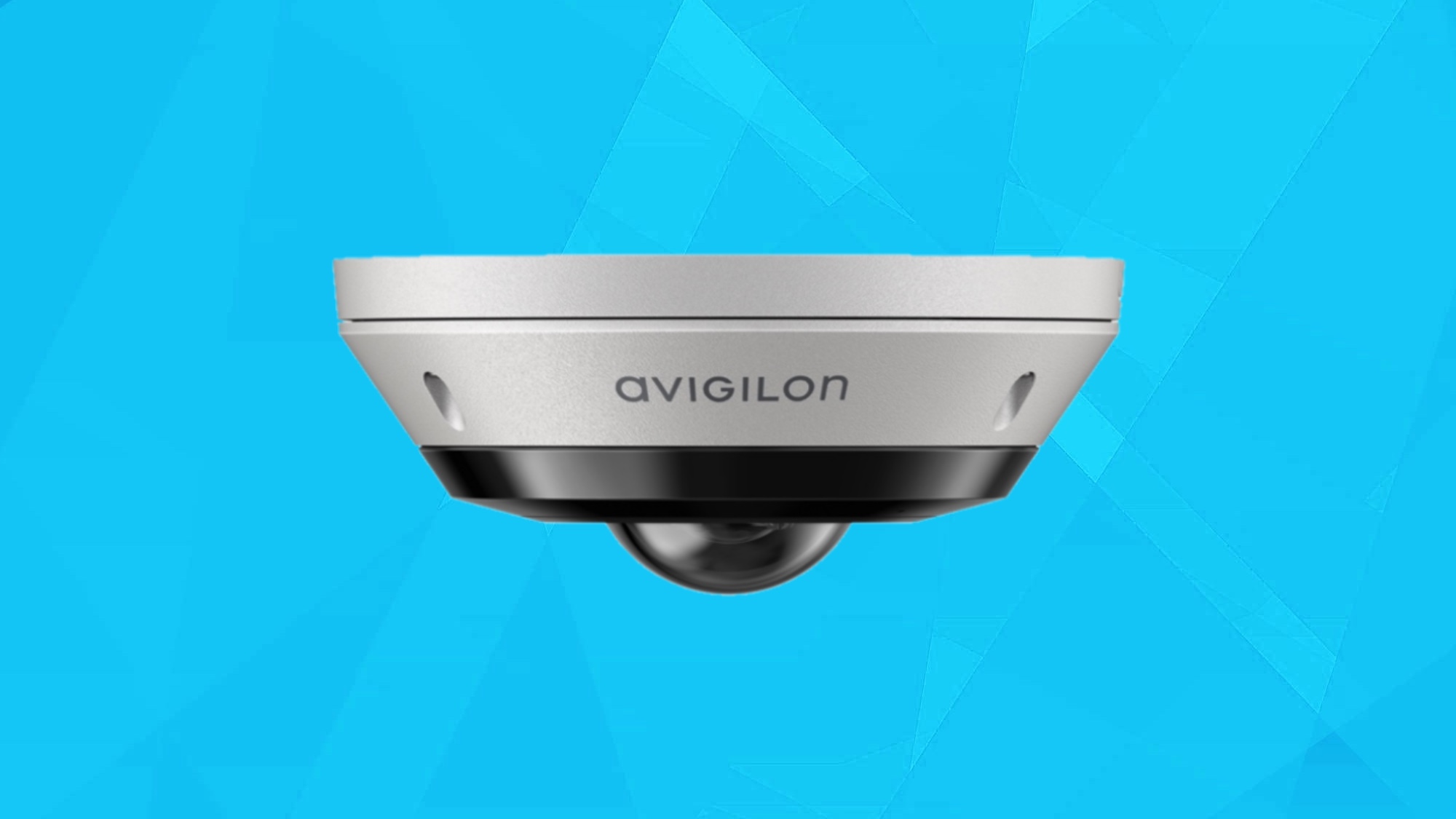 If you need help to protect your property and people at work or at home and you want advanced, but cost-effective, solutions that are simple to use, wherever you are, then you should take a look at the latest smart CCTV cameras and software from Avigilon. Security Group, based in Bristol and operating across south-west England, is now able to offer the power that Avigilon can bring to your CCTV system.
The H5A cameras are a range of high-performing advanced CCTV cameras embedded with the latest analytics. The H5A bullet, box and dome cameras were launched in 2019 but Avigilon has been gradually adding more products since then which are able to help you deal with a range of CCTV challenges.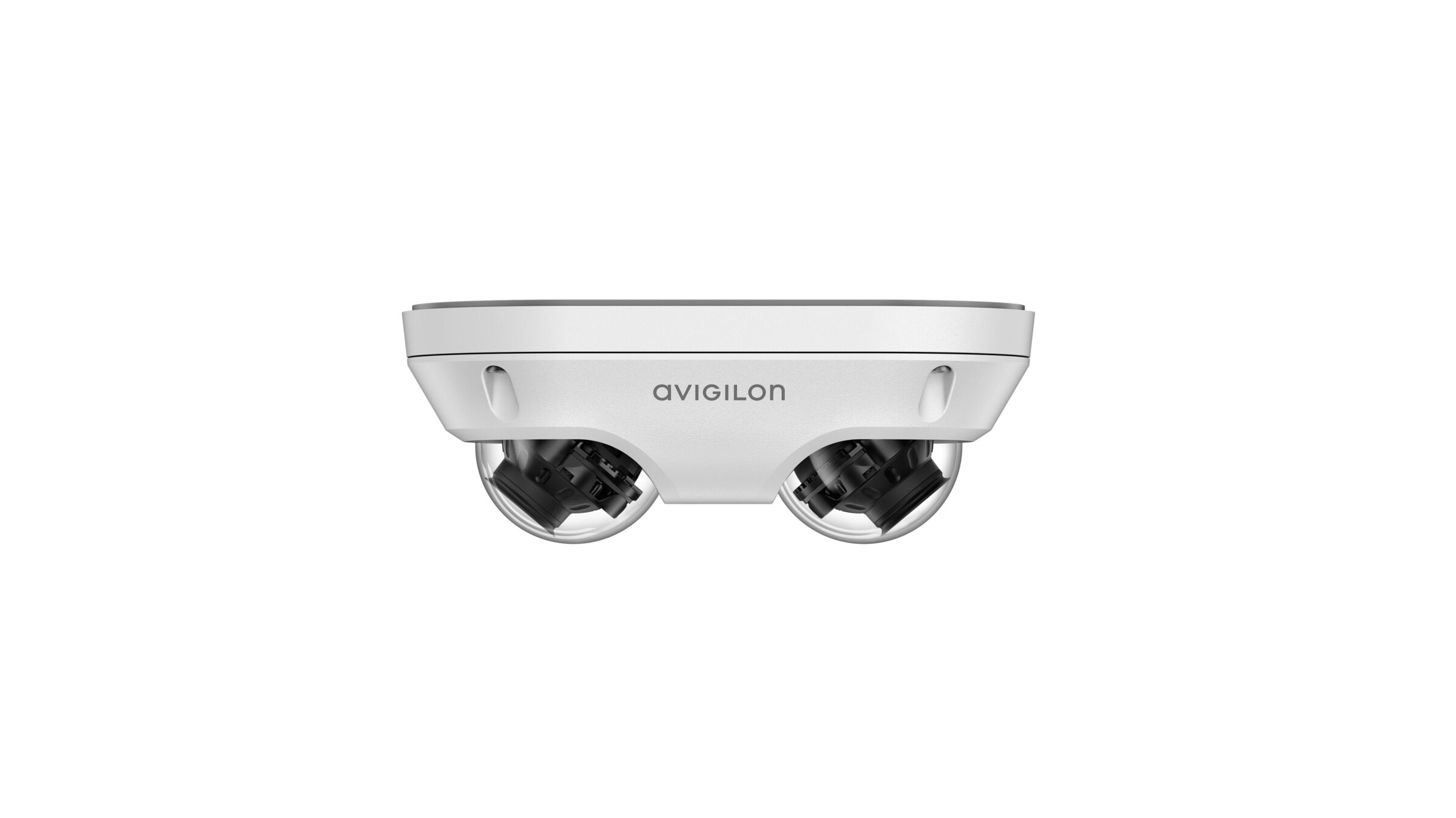 Dual-head Camera offering superior advanced CCTV surveillance
If you are looking for a solution for hard to secure places in your building then the Avigilon H5A Dual Head Camera could be the answer. Areas such as hallways, stairwells, corners in corridors, and car park entry and exit points could all be areas that are difficult to monitor effectively with a single lens camera. However, rather than having to buy multiple cameras this allows you to have fewer cameras but still provides superior surveillance.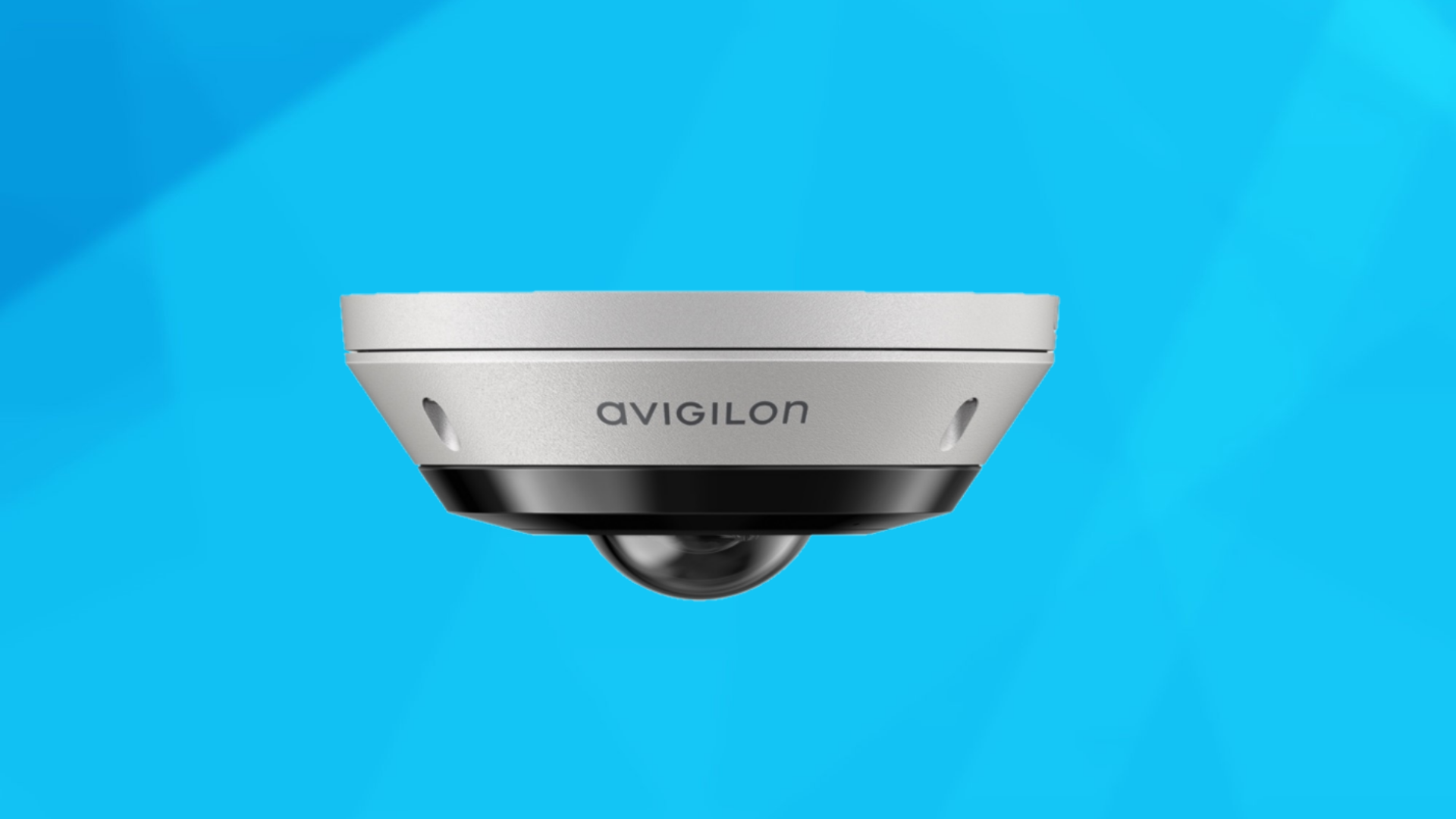 Smart Fisheye Cameras: Giving you panoramic views
Meanwhile if you have a large car park to keep secure or an outdoor or indoor space for young people, when safeguarding is key, then the Avigilon H5A Fisheye Camera could be perfect because it provides 360° panoramic views from a single vantage point.
The H5A Fisheye Camera would be ideal for schools, retailers, commercial offices and manufacturing plants. With its wide selection of mounts and accessories it can be installed by Ecl-ips inside and outside in a wide range of locations.
Those operating the camera will have no blind spots and you will have brilliant views of large areas, with fewer cameras, which will help lower the overall cost of your CCTV system. This gives you all greater confidence and peace of mind when you are protecting your staff and your premises.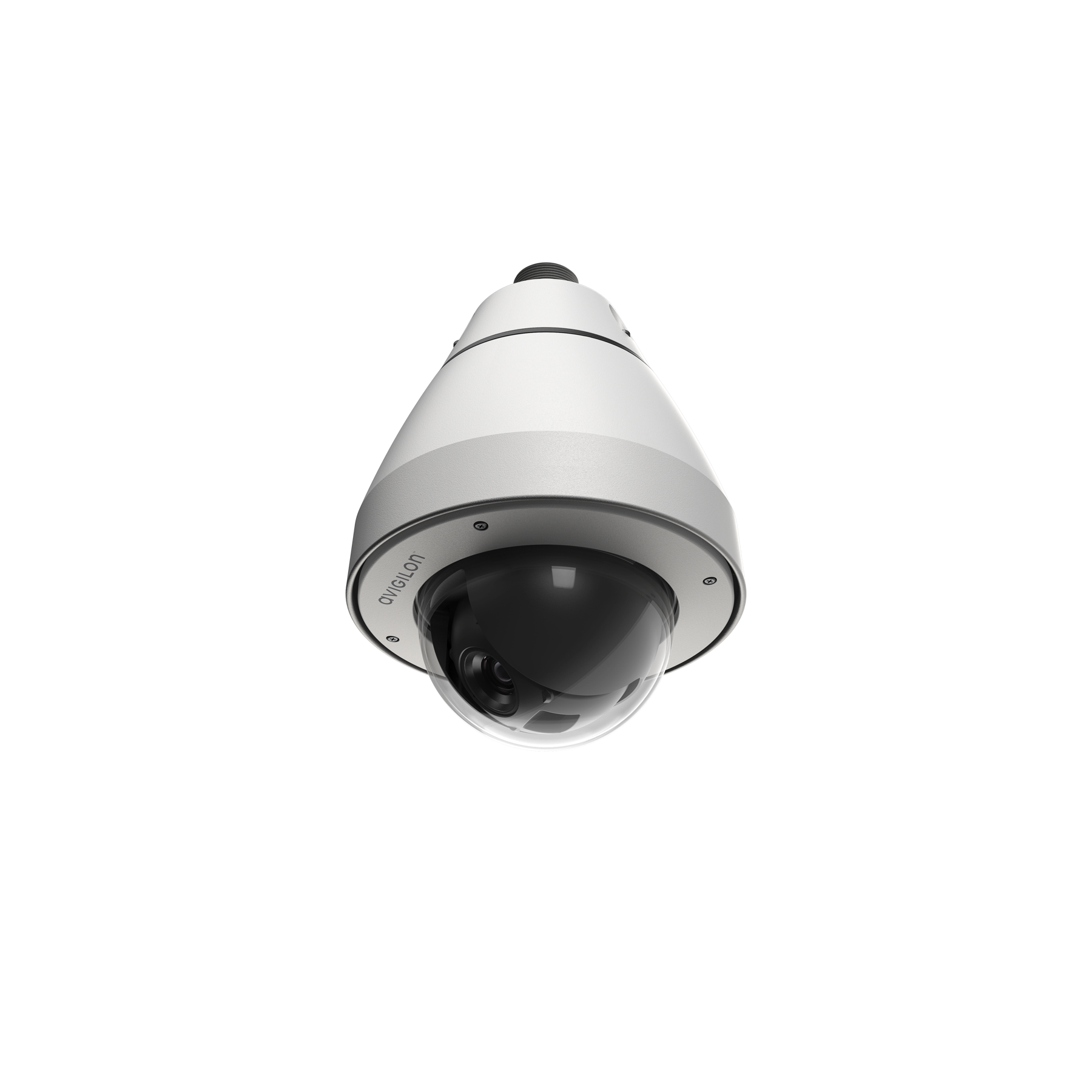 Advanced H5A PTZ Camera: Capturing perfect long-distance images
Additionally, if you have a large site with wide-open spaces, that includes areas such as car parks or sports pitches then having a CCTV camera that will be effective at capturing long-distance images and that can capture wide angles is really important. The Avigilon H5A PTZ is the perfect solution for you delivering high-quality, detailed images with up to 36x zoom. The camera is available as a 2MP, 4MP or 8MP model so you can ensure you get the image quality you require.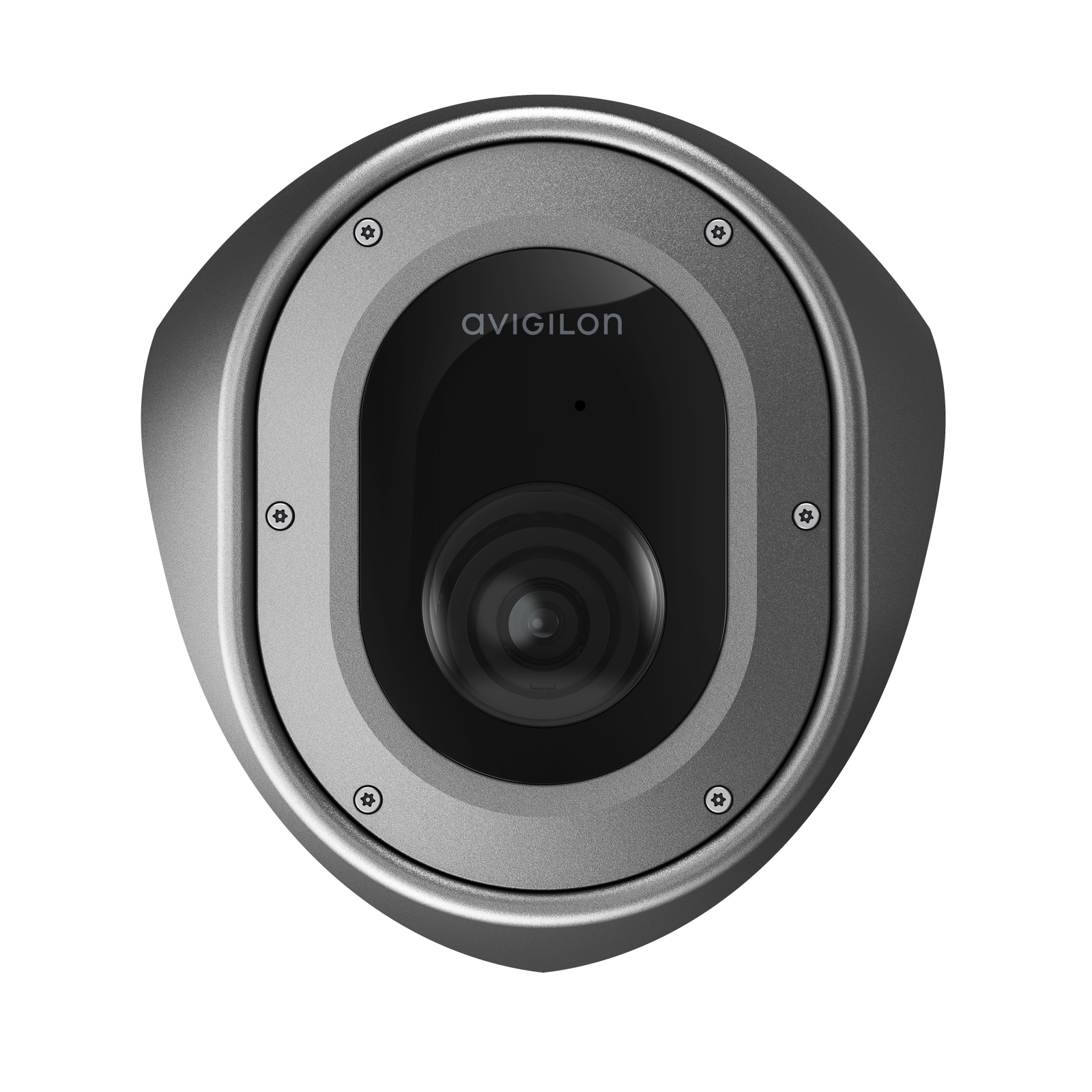 Avigilon Corner Camera: Tough and vandal proof
Earlier this year Avigilon also launched the H5A Corner Camera which has been designed and built for buildings where it is important to have vandal-resistant cameras, such as in prisons. The camera has a wide field of view which means it would also be ideal for buildings such as hospitals and large schools. This camera is available as a 3MP or 5MP model.
Latest advanced analytics for a superior CCTV system
You will get the latest advanced video analytics built-in with all of the H5A range. To get the most out of your system you will need to have the latest version of Avigilon's video management software, Avigilon Control Center 7 (ACC 7).
Meanwhile, if you are looking to manage the surveillance of remote sites or are away from your premises but need to access the CCTV footage, then the ACC software can be accessed using the ACC Mobile 3 app making managing the security of sites easier than ever. With recent improvements you can sign into your ACC account using your Avigilon Cloud Services credentials. This provides for seamless access to an organisation's cloud-connected ACC 7 sites using firewall traversal.
So whatever your need, no matter how difficult the challenge is, Security Group can design a bespoke advanced CCTV solution for you. We are Avigilon specialists and will use the smart H5A cameras and ACC7 software to meet your needs. If you want to know more about how you can achieve a cost-effective, but advanced solution, contact us.
As a SSAIB-registered CCTV company Security Group always endeavours to meet the highest compliance standards and to encourage our customers to do the same. For CCTV operators this means following the Guiding Principles of the Surveillance Camera Code of Practice.
The Code was originally published in 2013 and since then there have been legislative changes and the Government is now consulting on revisions to the Code to reflect these. The Biometrics and Surveillance Camera Commissioner, Professor Fraser Sampson, who is responsible for encouraging compliance with the Code and reviewing how it is working, is keen for all stakeholders to respond to the consultation. The deadline for responses is 8th September.
The draft revised code updates reference to this new legislation, in particular Data Protection law, and the judgment in Bridges v South Wales Police, which covered the use of facial recognition by law enforcement bodies.
The Code, issued under section 30 of the Protection of Freedoms Act 2012 (PoFA), provides guidance on the appropriate use of surveillance camera systems by relevant authorities (generally local authorities and the police) in England and Wales, who have a legal duty to pay regard to the principles of the Code when operating overt surveillance camera systems in public places. All other operators of surveillance camera systems are encouraged to adopt the principles of the Code on a voluntary basis.
Adopting the Code will mean you have a clear purpose for your CCTV system and that you have considered the effect of the system on the privacy of individuals. There also needs to be clear rules and policies in place around the operation of the system and these need to be regularly reviewed.
By adopting the Guiding Principles, it will mean that you are meeting your data protection obligations which are enforced by the Information Commissioner. The law on data protection was most recently updated in the Data Protection Act 2018 (DPA 2018).
As a statutory consultee, the Commissioner has been invited by the Home Office to make formal comments on the proposed revisions to the Code, which will be submitted and made available on the Commissioner's website shortly.
If you are based in Bristol or south-west England and would like advice from CCTV specialists on best practice and compliance as well as how to adopt the Surveillance Camera Code of Practice obligations then please contact us.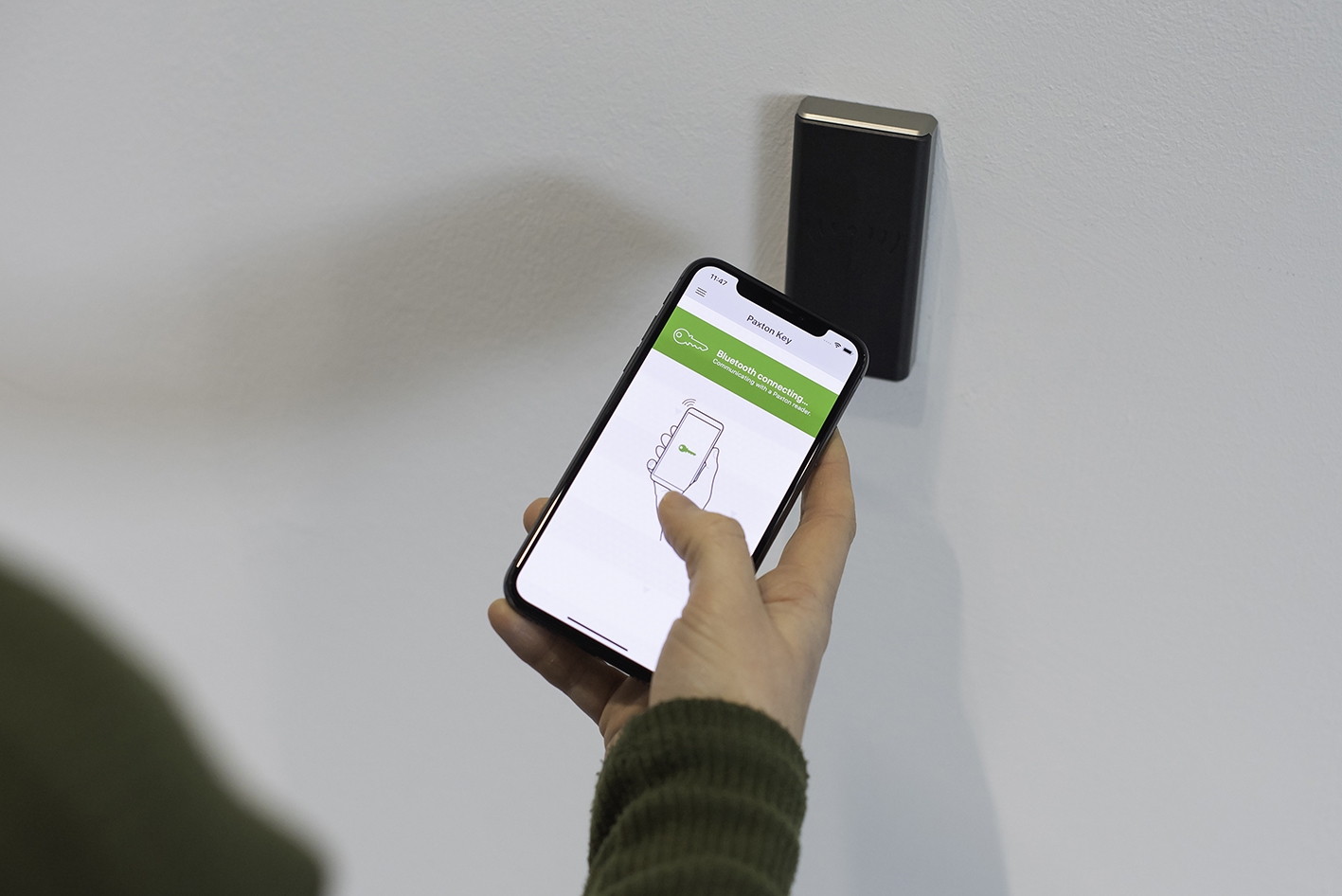 Have you invested in electronic access control, but struggle to reclaim fobs or access cards when staff move onto a new employer? Or is it a pain when people lose their fobs or cards? Paxton's latest access control system, Paxton10, has the perfect solution with its recently-launched Key App.
Electronic access control has many advantages over just using keys to access sites and buildings as you can easily remove staff from the system. However, while they still have some kind of physical card or fob it is still a potential risk, or cost when you need to get to get a replacement, if it gets lost or is not returned immediately.
The Paxton Key App allows access through doors with all brands and software of smartwatch, smartphone or tablet, it even works without ever taking your smartphone out of your bag or pocket. The App is an inclusive element of the Paxton10 package. The free Bluetooth smart credentials are easy to issue and use, and allows users to open any Paxton10 door using the Paxton Key app and is particularly useful:
If you have seasonal or temporary workers who otherwise would need to be issued cards or fobs for a short time period
For regular delivery drivers to your premises – whether directly employed or contracted by you
For students accessing accommodation or university premises
Using the Bluetooth technology, you can access a door using Paxton10 Key App Touch using one of three modes which help make access even easier:
Touch to enter: tap the reader with smart device in 1-2m range
Token mode: present smart device to reader as a token
Long range: ideal for car park barriers as the smart device is read at 5-10m range; this is also useful if you are carrying boxes or other equipment as you enter a building.
If you need extra security, you can set the system to ask for additional verification of an identity to allow access which could be the requirement to use the fingerprint facility on your smartphone. Paxton Key also enables the user to carry out predefined building management functionality, such as setting the intruder alarm, simply by presenting their smart credential.
Paxton10 is Paxton's latest electronic access control system and can offer a completely integrated access control and CCTV solution. It is perfect for small to medium-sized organisations who want an easy-to-use platform to meet their security needs.
At the core of the Paxton10 system is its server, which could be situated anywhere. Once you have the server installed your door and video controllers are connected to this and, crucially, no licences are required for cameras.
The server can support up to 1,000 doors. One controller is required for each door on the system. You can install Paxton10 cameras or integrate existing IP cameras with the system. One to four third party IP cameras can be controlled from a single video controller. Using Paxton's Connect app the Paxton10 solution can also be used for access control at multiple sites, which includes offices across the world.
Additionally, Paxton10 integrates with fire and intruder alarms to simplify building management. It is easy to control and monitor the state of alarms within the Paxton10 user interface. A dedicated Paxton10 alarm connector can be installed and neatly fitted into the connector housing, or into the housing of your fire or intruder alarm.
Our parent company, Ecl-ips, is a well-established Paxton partner which has been installing its Net2 solution for several years. Security Group is now able to fit Paxton and benefit from the expertise of the Ecl-ips engineers. Paxton10 also fits perfectly into our aim of offering you simple, but advanced, security solutions which can be accessed, ideally, from a single integrated platform.
If you run a business, school or another organisation in Bristol or across south-west England that would benefit from electronic access control, and want to know more, please contact us. We can find out which Paxton solution could help you over the phone or arrange to meet you and visit your site so we can offer a bespoke solution to meet your needs.