Quality, integrity and the highest standards of service
A privately-owned business providing high quality security services to private individuals and businesses throughout the South West.
Who we are
Security Group is a privately-owned company, based in Bristol and working across south-west England. We specialise in intruder alarm and fire alarm systems and are registered with the Security Systems and Alarms Inspection Board (SSAIB). The business was originally set up by Mike Thomas in 1996 and was family-owned until June 2020 when it was bought by Ecl-ips, a Worcestershire-based company specialising in CCTV, access control and real-time monitoring. Ecl-ips has the same ethos as Security Group, focusing on high-quality products and services delivered by highly-qualified and experienced engineers. Security Group customers will continue to enjoy the high level of service they have received for over 20 years.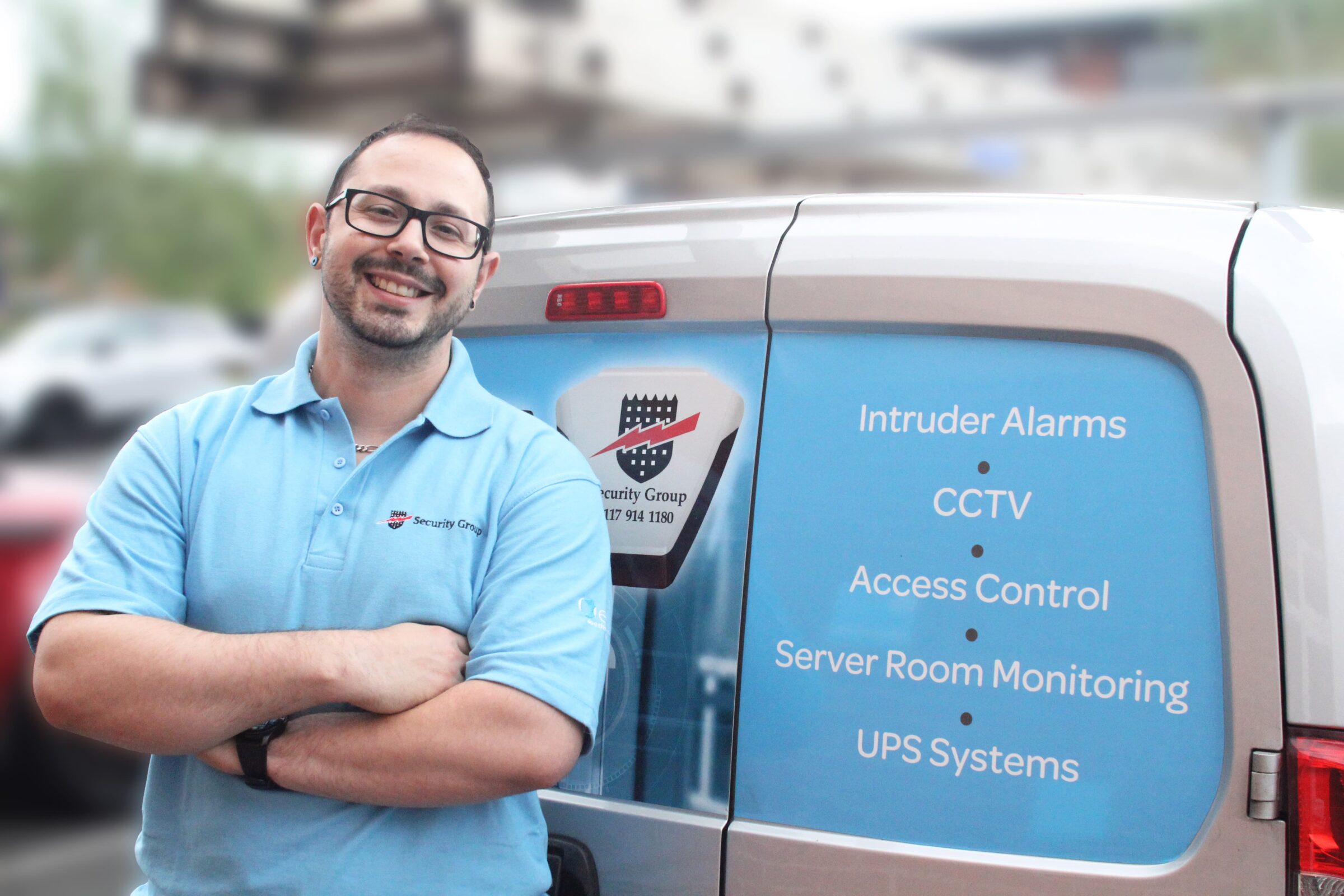 Who we work with
We can provide a comprehensive range of security services to a wide range of customers in Bristol and across south-west England including the public sector, commercial offices, NHS Trust sites, schools, shops and restaurants as well as thousands of private home owners. Customers frequently recommend us to colleagues, friends and family and our business has grown largely through referral – you can read some of the great customer feedback we get on our website.
Designed for you
We specialise in designing, installing, maintaining and repairing intruder alarms, fire alarms, CCTV and access control for commercial premises, educational sites and private homes. All of our alarm systems is unique; designed to meet the requirements of your property and your insurance policy as well as your individual needs.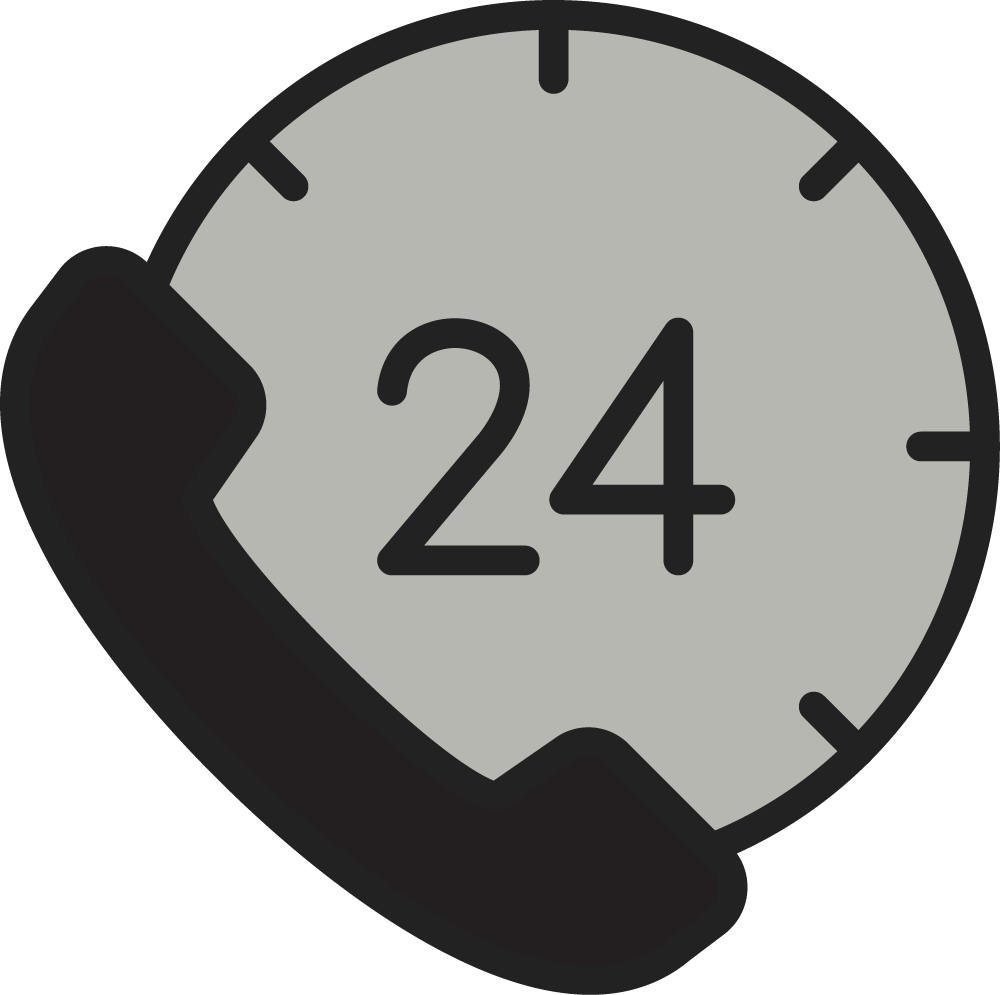 Safe & Supported
We offer a range of different intruder, CCTV, access control and fire alarm systems to suit different requirements. We also provide responsive maintenance packages so you have ongoing support. This will help deter intruders, prevent fires and keep your people and property safe and sound for years to come.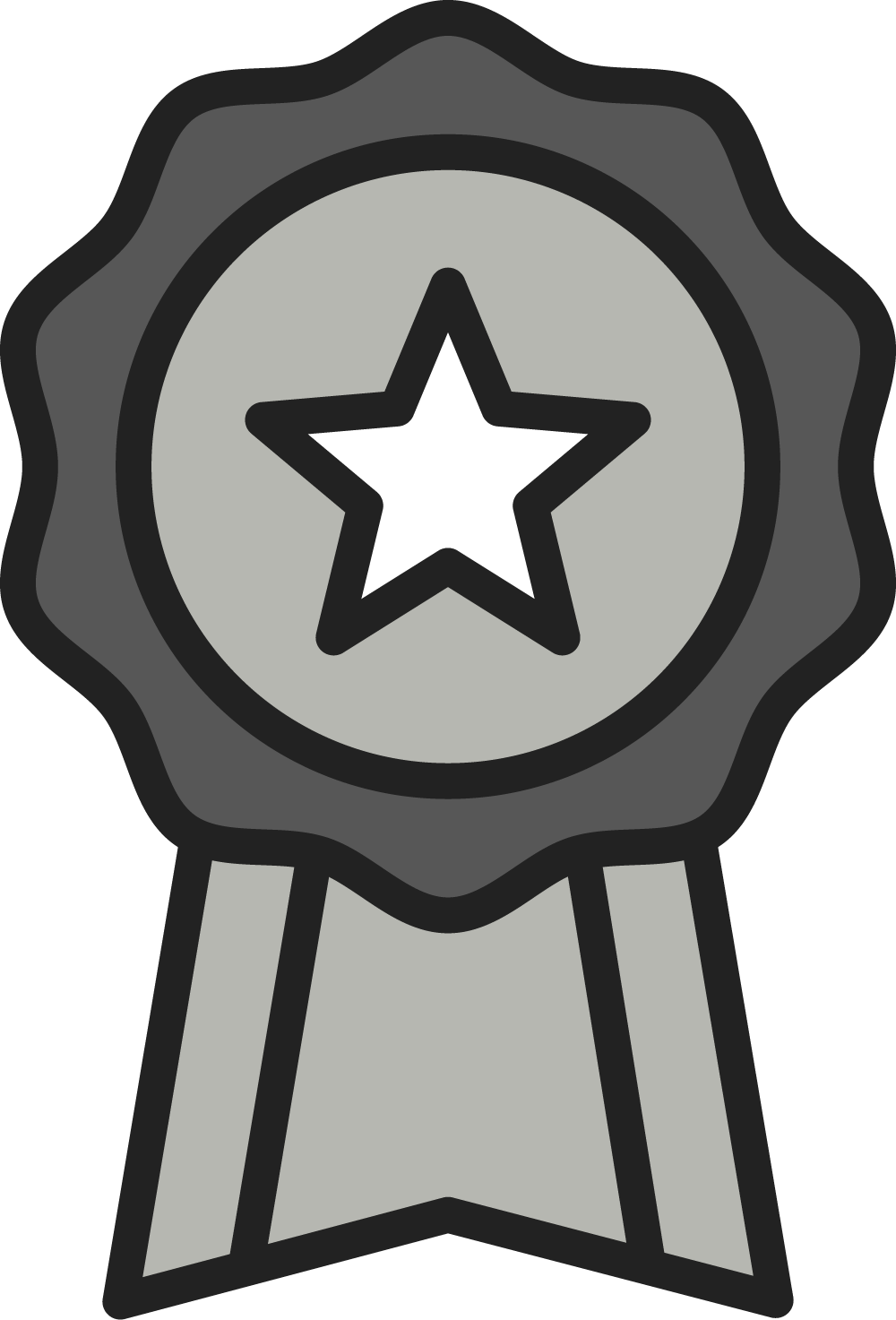 High quality
You need a security system that is both robust and reliable; to ensure this we only use the highest quality products and equipment. Our intruder alarm, CCTV and access control systems are tried and tested, user friendly and fully guaranteed. Our qualified engineers will help you select the best security system for your needs.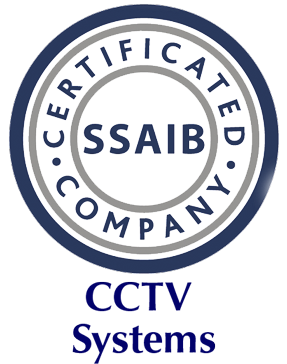 SSAIB Certified
As an SSAIB certified company we ensure we meet the highest standards for our products and service we provide. It also means intruder alarm systems and CCTV systems that are remotely monitored can be assigned a unique reference number (URN) meaning you can have a police response if required.
If you have a CCTV system installed by us we want you to be able to manage your CCTV system for the long-term. If you continue with a maintenance contract after the initial 12 months we want to provide the best service we can which is why we offer all of our customers CCTV Logbook. This cloud-based secure portal provides CCTV asset management and document storage.
Additionally if you sign up for CCTV Logbook's compliance package you will have the peace of mind to know that your CCTV system is compliant in respect of data protection requirements and you are following industry best practice.
How we work
We provide a professional service helping to create continuity and build trust. All of our engineers have been security screened and police vetted providing additional peace of mind. Our experienced engineers will carry out all of the installation work, taking care to cause minimum disruption, they are always careful to plan installations and ensure that they leave your property as they found it.
Initial Consultation
Site visit
System proposal
Installation
Whether you are interested in domestic or commercial site security, our friendly team will provide a system tailored to your needs. Please call 0117 914 1180 to find out more.
Our Team
If you are interested in joining the Security Group Team you can find the current vacancies here.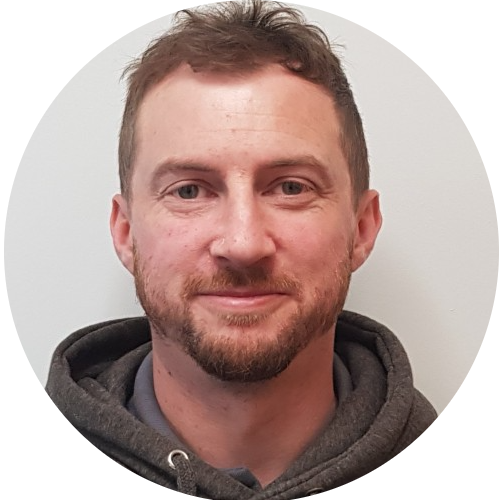 Sebastian Beddis
Friendly and approachable, Seb enjoys helping people and has a keen eye for puzzles and problem solving.
Angela Price
Providing business operations support to ensure we deliver service excellence to our customers.
Natasha Hayes
Natasha has a diverse background in customer service and hospitality.
Peter Coughlin
Peter is an experienced business development professional who will focus on providing you with solutions that are right for you.
Aaron Kernaghan
Aaron can usually be found focusing on solving customers business challenges.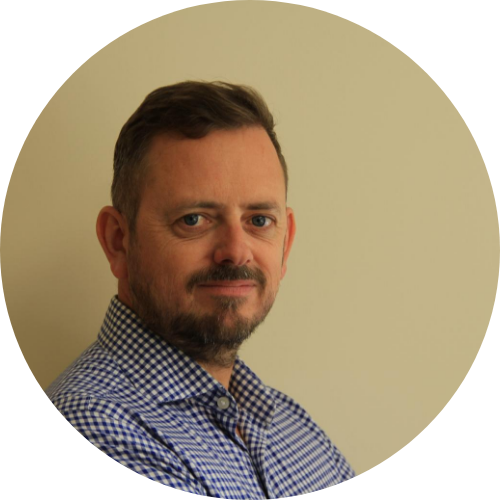 Darren Roe
Providing business operations support to ensure we deliver service excellence to our customers.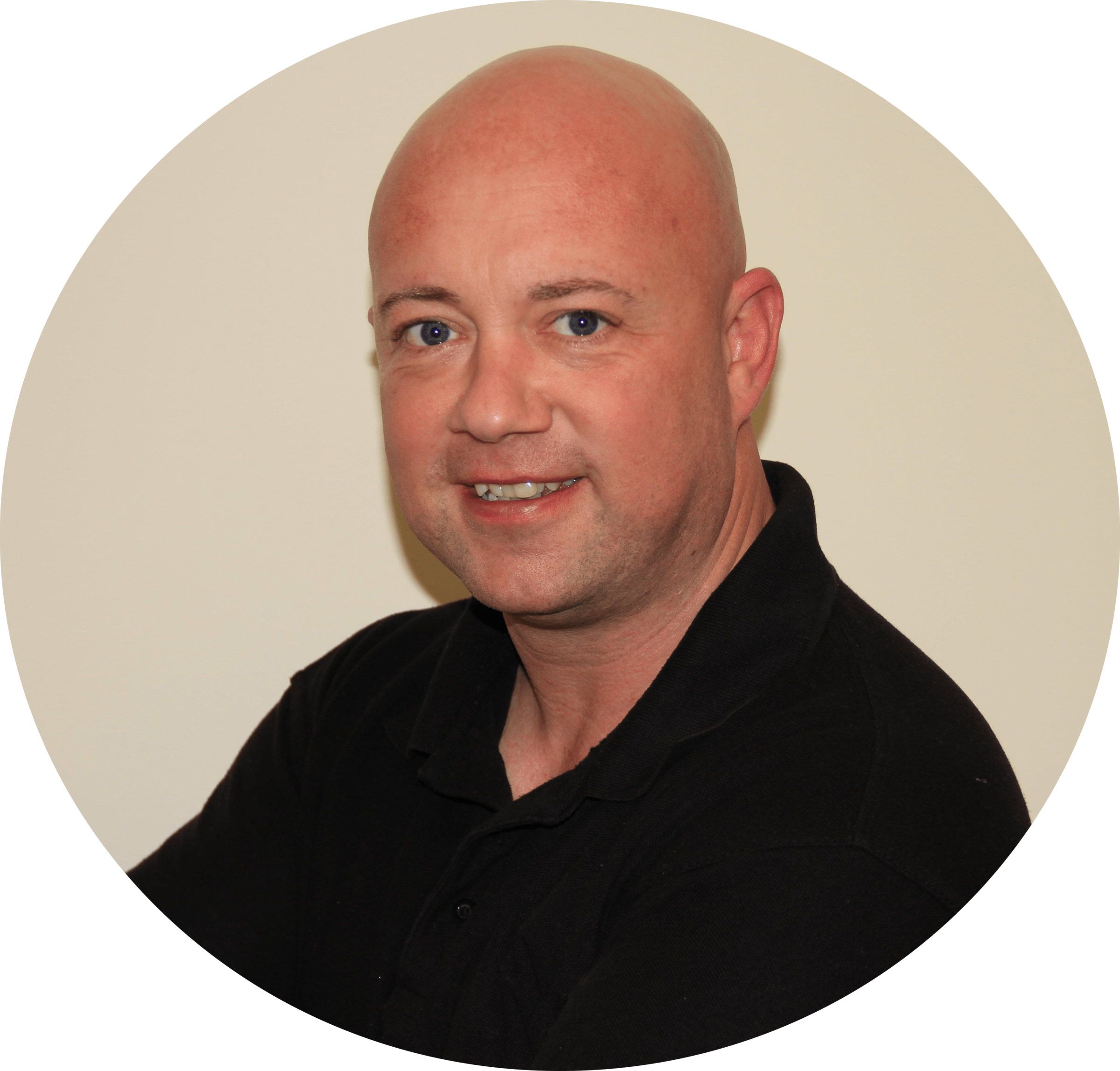 David Harris
David is an experienced engineer with an extensive background in IT and AV.
Stephen Gilbert
Steve enjoys tinkering with gadgets and finding out how stuff works. He uses this enthusiasm to develop the best solutions for our customers.
Matteo Wright-Jarrard
Matteo has a passion for everything technological.
Claire Harbun
Claire is a dedicated professional with a journey from office junior to finance expert.
Nicky Ayers
Aiming to exceed our customers expectations on their Security Group journey.
Karen Uppal
Karen can mostly be found keeping our customers up to date on social media.