We protect your people, property & assets
Keeping your home and business safe and secure
We specialise in designing, installing and maintaining intruder alarms, CCTV, access control and fire alarms.
We do this for private home owners and business owners, in Bristol and across south-west England, helping to protect your properties and your contents. We pride ourselves in providing our clients with cutting-edge bespoke home and business security solutions and excellent ongoing customer service and support.
"Security Group have recently upgraded our alarm system to include a more modern keypad and sensors. Their engineers were well prepared for what needed to be done and carried out the work with the minimum of fuss."

Paul Hadow – Homeowner, Yeovil, Somerset
"Thank you for your help in resolving the problem with the alarm Angela. Please pass on our grateful thanks to Dave for his commitment and the very competent way he carried out his work. Thank you once again for your fast response."

Keith Smith – Nailsea, Somerset
"Just wanted to note what an excellent engineer you seem to have in Declan. He was prompt, efficient, thorough, polite and as far as I can tell he did a fine job. Congratulations on such an excellent addition to the firm."

R Bingham – Somerset
"Good ,efficient job done today when installing our Intruder Alarm system"

G Price – Homeowner, Bristol
"We encountered a challenge with our alarms on an evening in May due to a power failure. We called the emergency line and an engineer answered immediately despite it being 10.30 pm. Steve the engineer on call was so so helpful and professional and worked with us until 2am to resolve the matter. Steve was patient and could not have been more helpful. Excellent service. Thank you Security Group .. a very reassuring service indeed."

S Ross – MD Sounds Commercial, Bristol
Did you know?
Remotely monitored alarms signal to a 24/7 monitoring centre
The centre will be contracted to provide a response to:
notify the Police in the event of a confirmed alarm signal
notify nominated keyholders and/or
notify a linked keyholding service
For a quick Police response you need an URN
Only an approved installer recognised by the Police and certified by a professional body like the SSAIB will be able to obtain a unique reference number (URN) for your premises. If any alarms are triggered and are not false a standards compliant ARC will be able to identify your premises and inform the police.
Homes without alarms are more likely to be burgled
If your home does not have an alarm you are 3 times more likely to burgled, so install a security system as a deterrent.
31% of burglaries take place between 11am-5pm
Burglars are more likely to attempt a daytime break-in when a home is unoccupied.
Arrange an audit with our experts to discuss your security and safeguarding needs.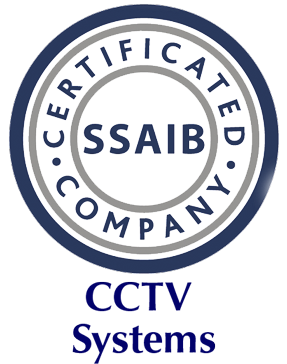 SSAIB Certified
As an SSAIB certified company we ensure we meet the highest standards for our products and service we provide. It also means intruder alarm systems and CCTV systems that are remotely monitored can be assigned a unique reference number (URN) meaning you can have a police response if required.
Latest News