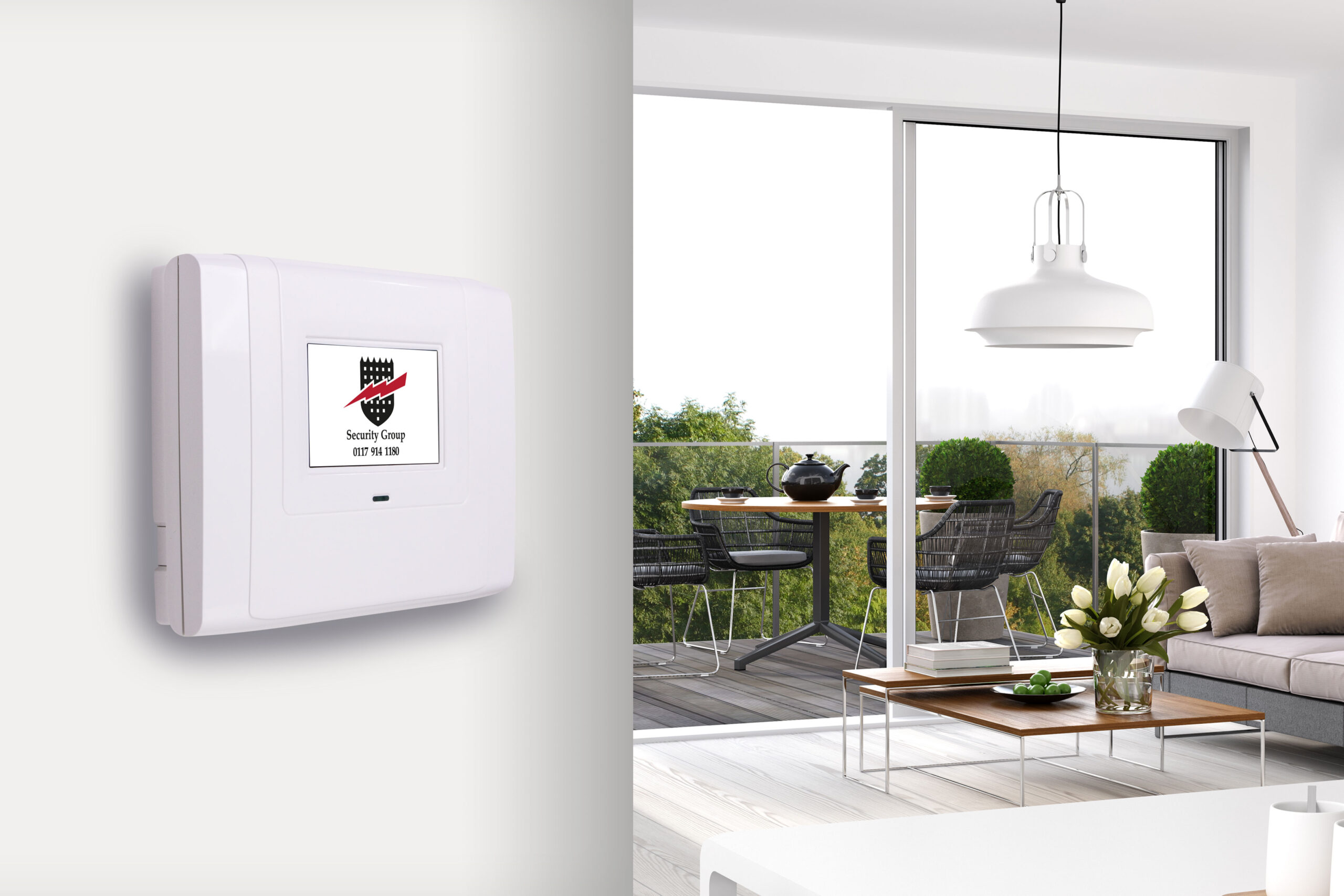 Burglar & Intruder Alarms
for Commercial and Residential Premises
Intruder alarms help deter burglaries – 93% of burglars say they
avoid properties with an active, visible, quality alarm system.
Feel safe and secure
If you live in Bristol, south-west England or south Wales and are concerned about the risk of a break-in, or want to deter burglars, we can help you. We can spend the time to design a bespoke alarm system that will make you feel safer and keep your commercial property or home more secure.
Protecting your property for the long term
Each intruder alarm system we install meets the highest standards and SSAIB requirements.
Furthermore, all our engineers are fully trained and have been security screened and police vetted.
As well as deterring burglars from breaking into your property, our intruder alarm systems can also protect your property from fire. We can link smoke, heat and carbon monoxide detectors to the intruder alarm.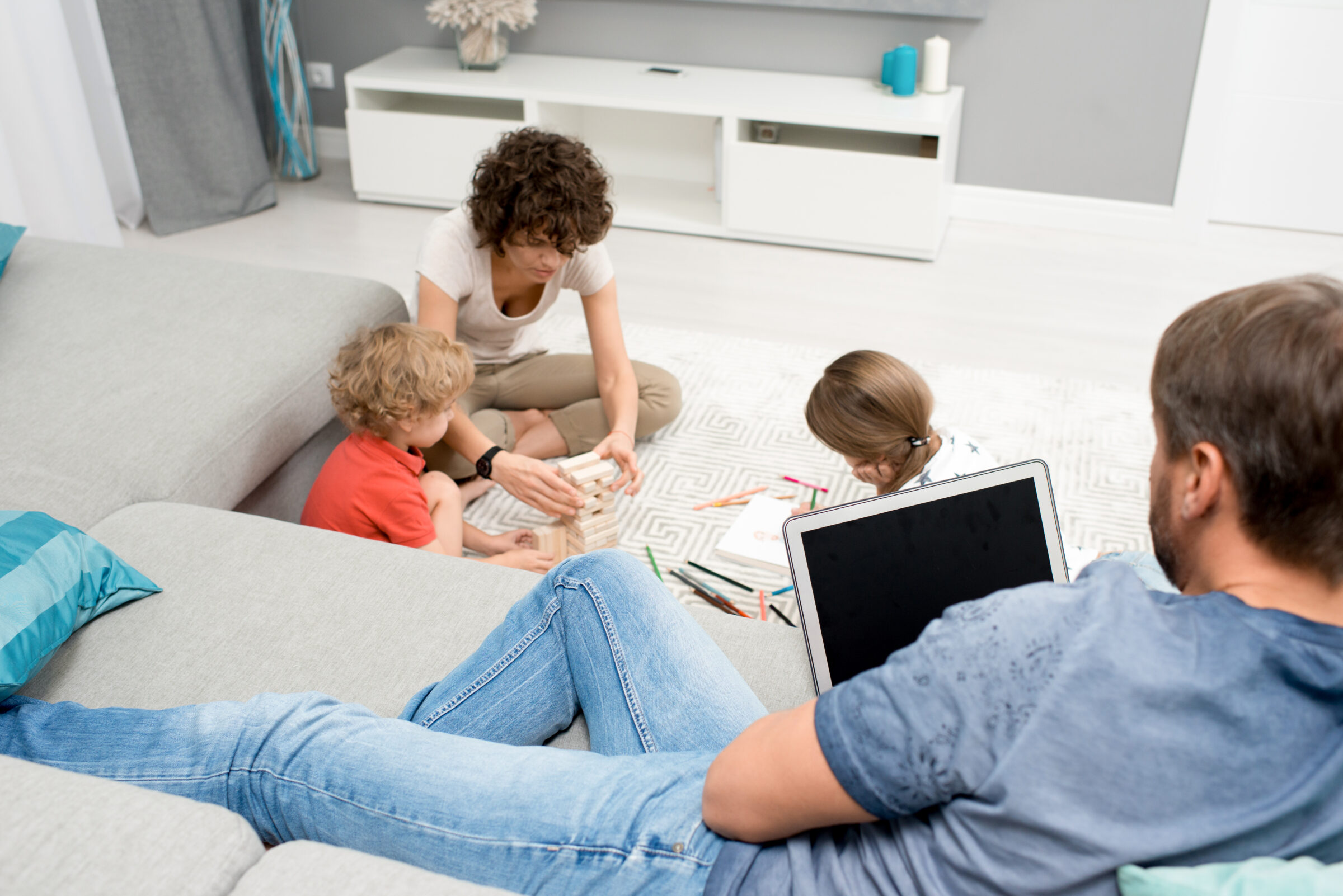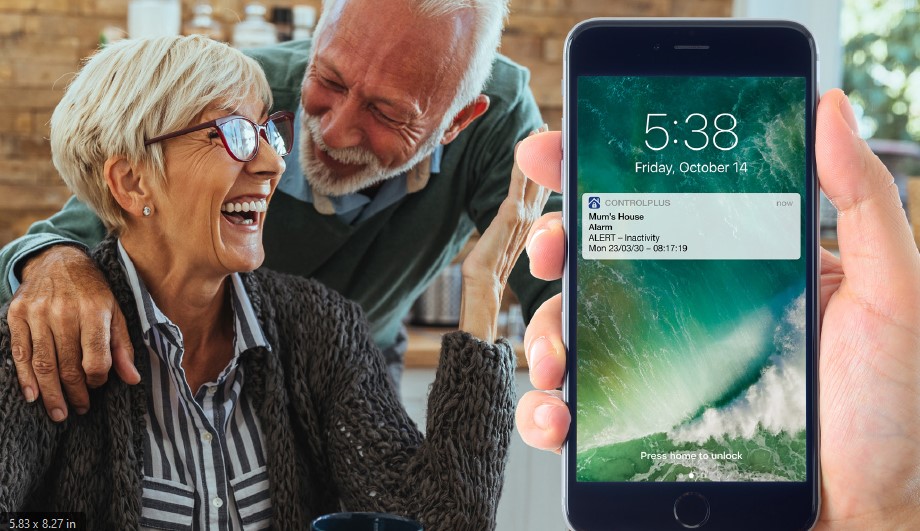 Easy to use on your mobile device, at home or at work
Our intruder alarm systems are very easy to use and our engineers will provide you with training once they are installed.
You can opt for a traditional manual keypad option where you enter your personal number codes. Alternatively, you can choose a key fob option, which has an added security benefit since any lost key fobs can be deleted from the panel.
Mobile apps can arm and disarm your system but also provide the ability to control third-party devices and check current alarm status from your phone or tablet wherever you are, you just need to have a connection to the internet.
Alarm Notifications
Break-in, fire, flood etc
Family Care
Reassurance that young or elderly relatives are safe and well
Set & Unset
Control your system remotely

Remotely Control
Garage doors, gates, CCTV, lights etc
Always Alert 24/7
Using the mobile app self-monitoring will provide you with push alerts but if you want a guaranteed response you should also choose to use an Alarm Receiving Centre (ARC).
Our standards compliant ARC can alert you should they lose connectivity to your alarm system and if required advise you to call an engineer.
Monitoring warns of intruder activity when you are away from your house. Police response is available via a unique reference number (URN). This allows you to take the requisite action and become proactive.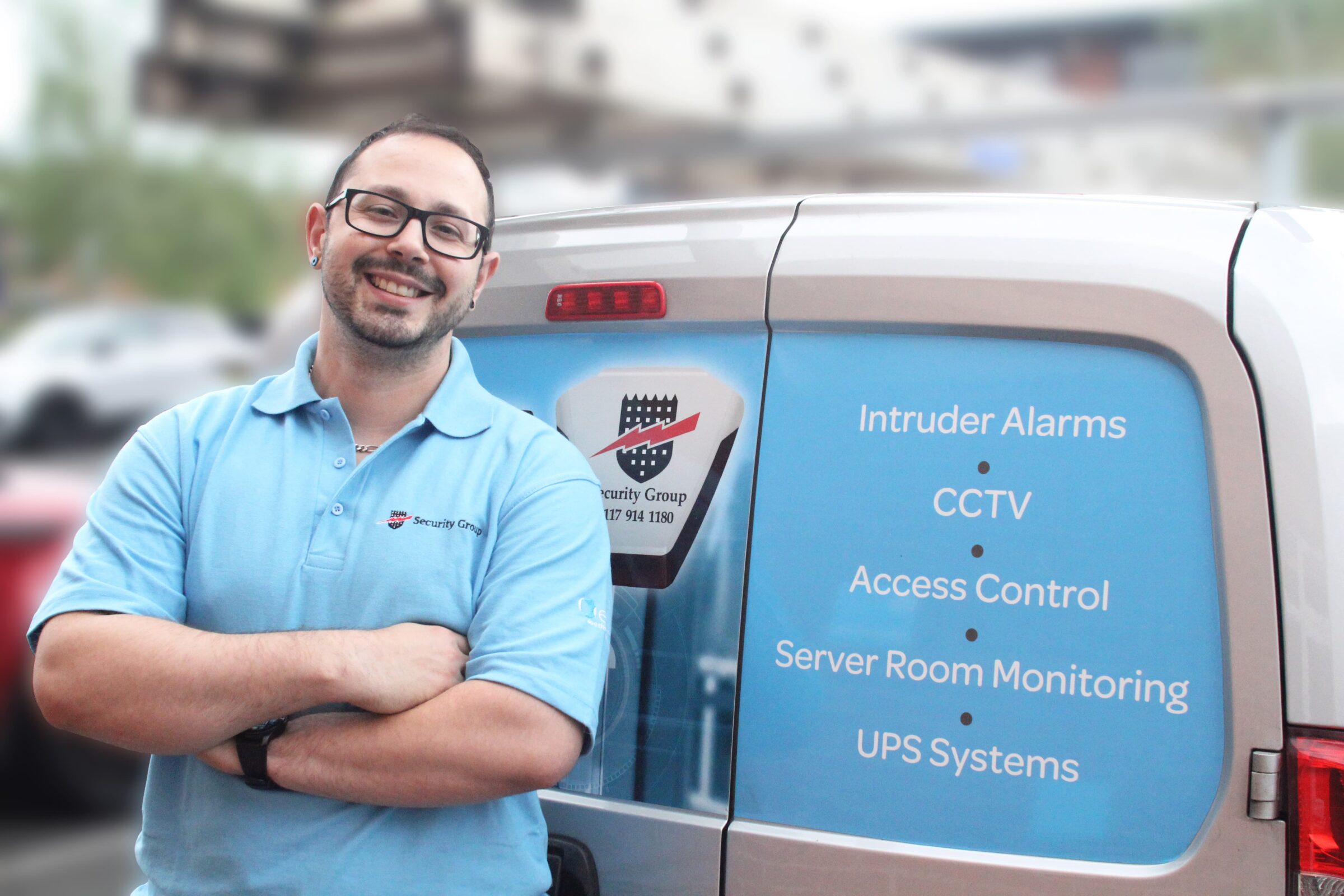 A complete security system – That's smart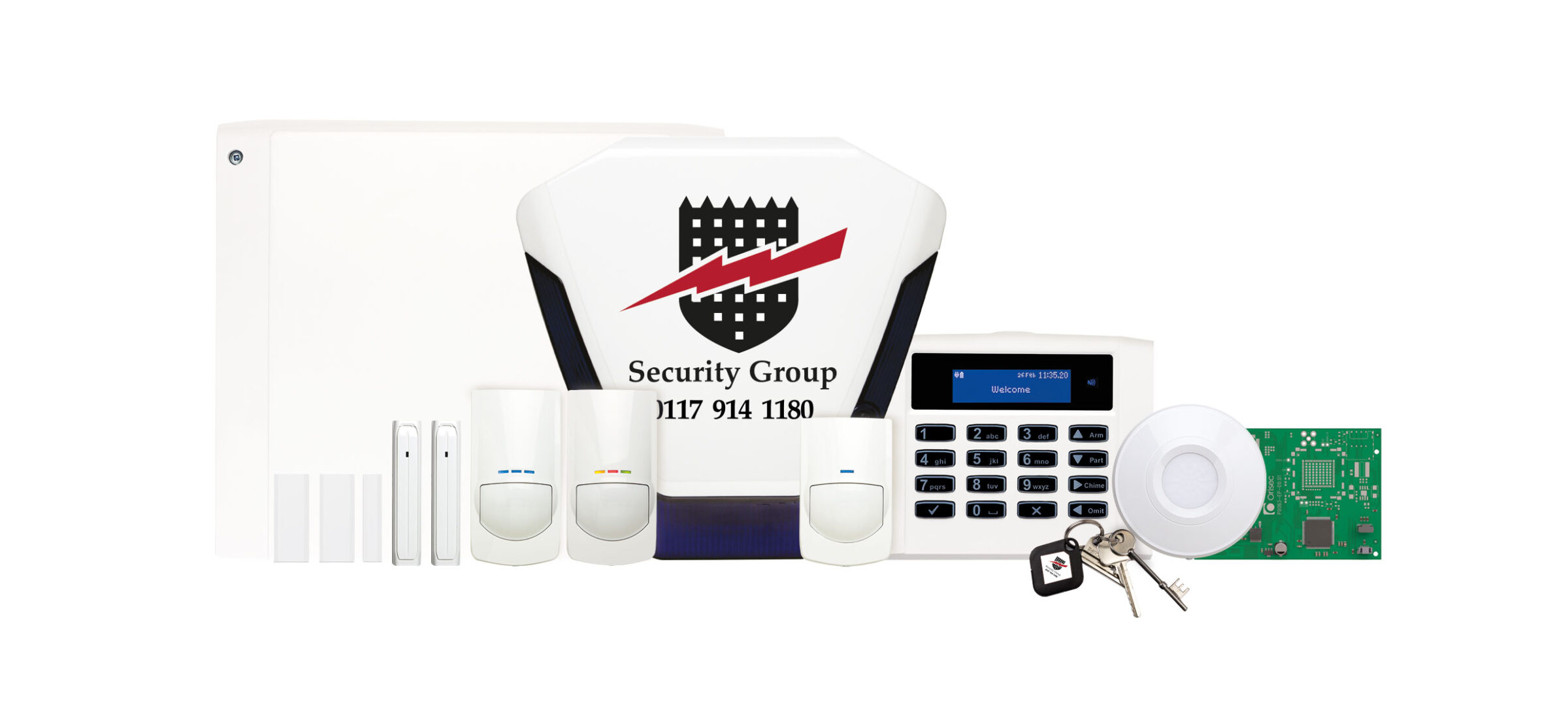 Control Panel
The command centre of your system with versions to secure every property from residential to large commercial.
Keypads
Enter your personal access code onto any one of an extensive range of keypads. A choice of finish to suit any interior.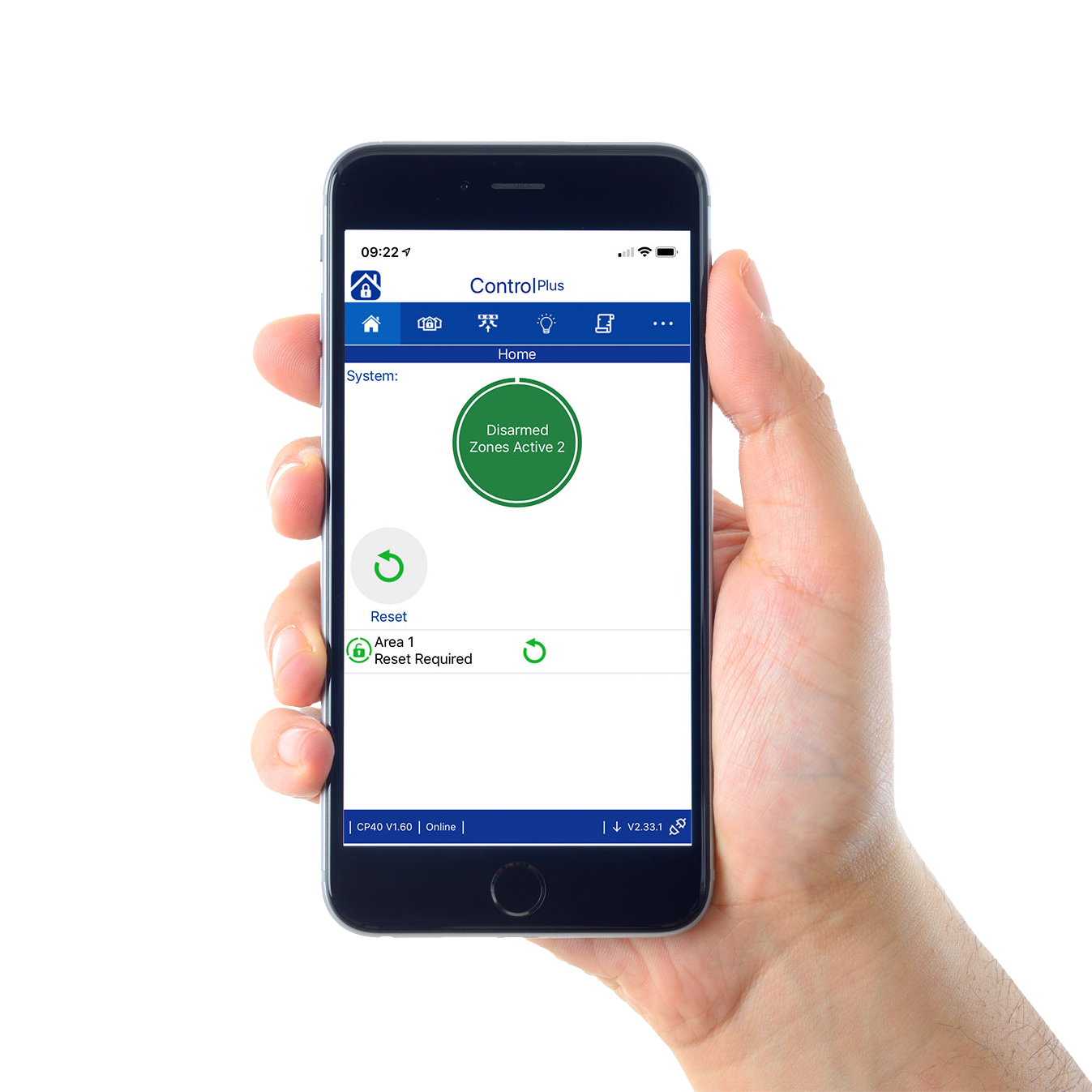 Smart App
A range of iOS and Android Apps giving secure access to control panels. Allows you to remotely set/unset your alarm system.
Detectors
Highly accurate detection performance with no compromise to false alarms. Multi-height optics allow mounting anywhere between 1.8m and 3.1m.
External Bell
Once your system is installed you will have a bell box fitted to the outside of your property making this a visual presence that you have protected your home.
Contact Sensor
Outstanding perimeter detection in a sleek and easy to install housing. The proprietary digital signal processing ensures the ultimate balance between detection performance and false alarm immunity.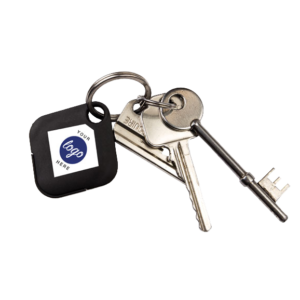 Prox Tags
Preset the discreet, compact tag to any of our keypads or NFC Reader to simply and easily set and unset your system using NFC technology.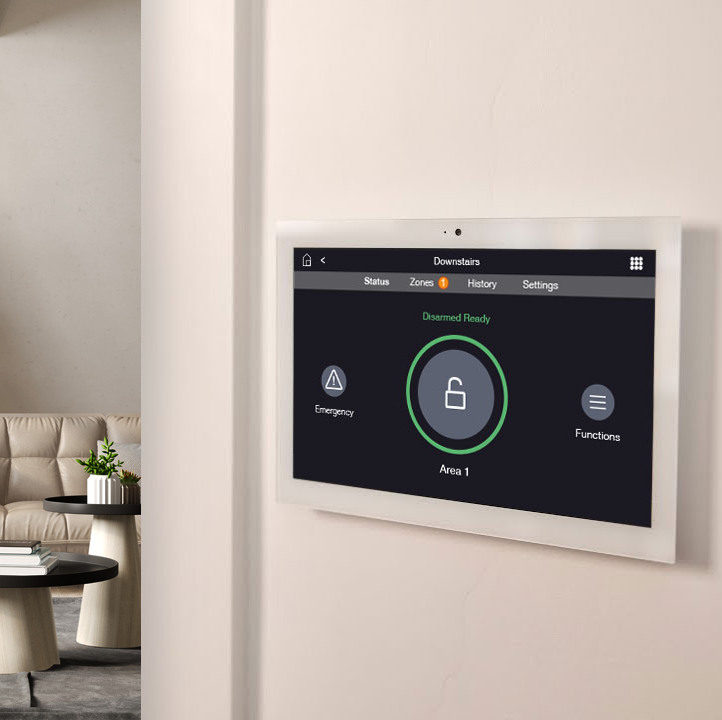 Control 4
Control panels can now integrate with home automation systems. Integrate Orisec Panels with Control 4 Systems*, Arm / Disarm, PA / Fire, Zone Change Notifications, Programmable Triggers (Lighting, Heating etc)RS232 Interface Lead Available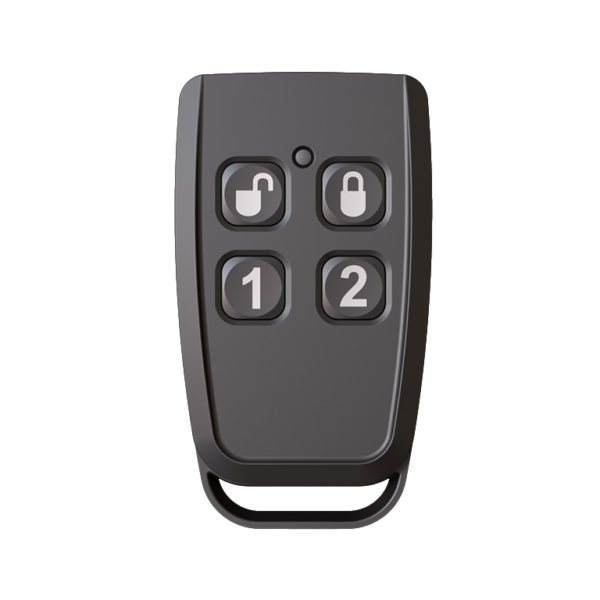 Keyfobs
Two and four button keyfobs with exceptional battery life. Alllows you to remotely set/unset your alarm system. Can also be used to open and close garage doors/gates, trigger panic alarms, switch lights on and off and more.
Accelerometer
Detects if an object is moved using 2 way wireless communications, its only 25mm wide, always awake using frequency hopping technology.
Trusted and certified
Why you can trust us to install your alarms
We are certified by the Security Systems and Alarms Inspection Board (SSAIB) under their Electronic Security Systems Scheme. Their assessment covers the financial stability and operational adequacy of our business giving you confidence in us.
SSAIB certification means we can demonstrate compliance with NPCC policies on police response to security system activations. This enables us to obtain unique reference numbers (URNs) for our intruder alarm systems and therefore when a confirmed alarm is triggered a police response is requested.
The assessment by the SSAIB to achieve certification ensures that our business processes comply with relevant standards and codes of practice. This assessment includes a review of our site installations. We also have to demonstrate that we have the appropriate knowledge and skill to install and service intruder alarms.
"Their engineers were well prepared for what needed to be done and carried out the work with the minimum of fuss."

Paul Hadow – Homeowner, Yeovil, Somerset
"Thank you for all the help and support this year, you have all been great."


Janice Burch – Hilperton Village Hall
Wiltshire
Installing the right Intruder Alarm System for you
Before we install an intruder alarm, our security consultant will visit your premises to assess and review your requirements, as each alarm system is unique. During the site survey we will discuss every aspect of your property, contents and insurance requirements to enable us to provide you with an intruder alarm system that will keep your property safe.
In most cases your insurance is reduced once a standards compliant and certificated intruder alarm system has been fitted.
As part of the system we would always recommend that you have a bell box fitted to the outside of your property. This provides a visual deterrent showing that you have protected your home or business premises.
If you would like to secure your property and install an intruder system please contact us on 0117 914 1180.
Maintenance and Support: How we help you
At Security Group we offer a range of competitively priced support and maintenance contracts to support your intruder alarm system.
With our intruder alarm systems, we recommend that they are maintained at least once a year. Failure to maintain your system could invalidate any insurance policy you may have on the property, plus can result in higher costs by having to pay non-contract call out fees. During a routine maintenance visit our engineers will check the system and ensure that it is in full working order, and complies with current legislation.
As well as having the annual maintenance visit our experienced engineers are available to provide remote support from our help desk.
Our partners in Intruder Alarms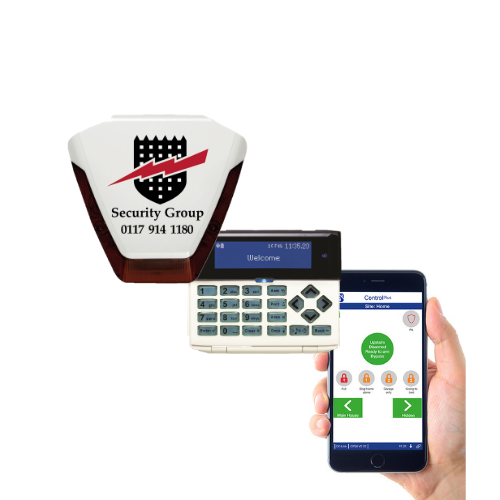 Founded on invention and innovation with a focus on exceptional design and performance, intruder control manufacturer, Orisec has filed in excess of 300 patents, registered designs and trademarks.
Orisec intruder alarm systems are designed and manufactured in the United Kingdom and are only available from professional installers, like Security Group. We have selected Orisec as one of our alarm suppliers because its products are reliable and easy to install and we find its cloud portal and app simple to use while also offering advanced features.
Orisec provides a cloud portal to enable remote maintenance. The advantages it can bring are:
Peace of mind for intruder alarm users
Control of our engineer access to your sites
More efficient use of your staff and time
Maintenance reports are emailed directly to inbox
Key features of the Orisec app:
Receiving notifications of when alarms are activated which could be for a break-in, fire or flood
Setting and unsetting your alarm system, which includes full setting or just part-setting the alarm, wherever you are
Ability to provide reassurance that elderly or younger relatives are safe and well
Remotely control other systems or devices if connected such as CCTV, gates and lights.
Please contact one of our specialists to find out more about Orisec products and how they can help you.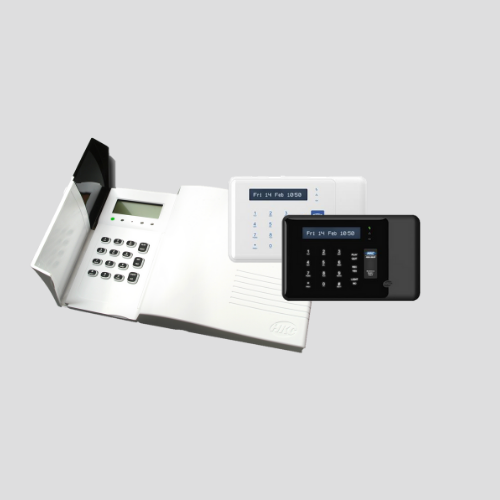 HKC Security, an Assa Abloy group company, is an Irish-based manufacturer of intruder alarm equipment established over two decades ago to serve the growing needs of the security market.
HKC is the intruder alarm market leader in Ireland and continues to grow in the United Kingdom. The company has become a trusted brand delivering high quality products, which Security Group is proud to install. Its two-way wireless platform offers excellent range and is capable of securing all building types using HKC's innovative RF Expander architecture.
Why HKC?
Manufactures wired and wireless solutions for the residential and commercial sectors
Products include both hybrid and complete wireless control panels, wired and wireless detectors, IP communicators, keypads and sounders
Superb RF Range
Excellent Battery Life
Connected Device Capability
The HKC App, which was redeveloped as a free new app in August 2022, and SecureComm Cloud software provide a plug and play solution that allows installers, like Security Group, to offer our customers control of their alarm from any location. The app is available on all smart phones and you can access all the features of the app by entering the user code that you normally tap into your intruder alarm control panel.
HKC app Key Features:
Setting and unsetting your alarm system, which includes full setting or just part-setting the alarm, wherever you are
Receiving notifications of when alarms are activated and receiving a photo with this if the alarm is attached to a camera
If your alarm system has been integrated with other systems or devices around your home such as heating, lighting or an electric gate you can also turn them on or off or set a time for this (you should seek professional advice to ensure the devices are correctly wired and configured to the HKC control panel to activate this)
Site settings which controls when you get notifications, such as for alarm activation or if there is a technical fault with the system
Receive notifications on your smart phone of the changes to the alarm settings
Additional features of the HKC Securecomm2 app:
Improved user experience thanks to design improvements
Biometric login option
Enhanced search function
Please contact one of our specialists to find out more about HKC products and how they can help you.
Honeywell: Galaxy Alarm Systems
Honeywell Security Group, a part of US-based global company Honeywell, manufactures and supplies a range of security solutions. The intruder systems offered by Honeywell Security Group range from intruder alarms, control panels and motion detectors through to fully integrated intrusion and door control security installations.
The Intruder systems include environmental protection and life safety devices, and perimeter protection products including glass-break, seismic and shock detectors. Some of the systems have a modular design and different communications options, so you can tailor them to your needs. You can also choose from wired, wireless or hybrid solutions. Ecl-ips offers Honeywell intruder alarm systems, notably the Galaxy ranges, for both commercial and domestic properties which are a well-established brand in the UK.
GX Remote Control mobile app
GX Remote Control mobile app allows users to access and control their Galaxy Flex, Galaxy Flex Plus or Galaxy Dimension systems remotely anytime, anywhere. The push notification feature offers additional comfort and peace of mind. In the occurrence of an alarm as the user receives an instant alert directly on their mobile devices. GX Remote Control mobile app is free to download and use. One single app for management of all security systems; home, business and automation outputs.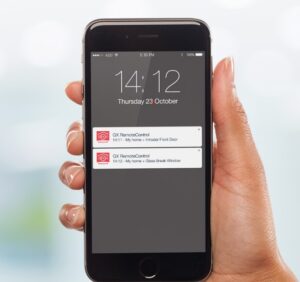 App Features
Fast & simple to use with encrypted 10 second secure login and single touch event history
Easy to learn and operate with intuitive interface and built-in help guide
Comfort and peace of mind; push notification feature
Easily manage up to 20 sites from a single smart device plus customize groups
Output control allows users to control electrical systems ranging from heating and air-conditioning, to lighting and gate control via the App. Users can control these systems remotely enabling remote home & business automation from any smart device.
Please contact one of our specialists to find out more about Honeywell products and how they can help you.
Texecom
Texecom is a global security solutions company and a well-established brand within the UK intruder systems market. We are pleased to offer customers in the UK a Texecom burglar alarm system if you have an existing system you want to upgrade or would like to look at a Texecom solution for a new intruder alarm system.
Texecom offers digital and cloud-based solutions, adding value and can be integrated with wider security and building management systems. This offers increasingly connected, intelligent and dynamic solutions to meet your security challenges.
Texecom Connect app
The Texecom Connect app allows you to control your security directly from your compatible smartphone or tablet device. Control the operation of your security system, receive notifications of system events and monitor cameras or activity from anywhere in the world.
Key Features
Arm and Disarm the intruder alarm system with easy to use controls
Compatible with IP cameras that support JPEG video formats. View live footage from your Texecom Connect app, anywhere in the world, and locally record video to your smartphone
You can automate and control lighting, heating, power, video and home appliances through the Texecom Connect app if they are integrated into your security system.
Please contact one of our specialists to find out more about Texecom products and how they can help you.
Frequently Asked Questions
Why do I need a burglar/intruder alarm?
The key benefits of installing an intruder alarm system are that it will protect your property from theft and vandalism; increase the
likelihood of police apprehending criminals; lower your insurance premiums and provide you with peace of mind when you're away from home or off-site.

How does an intruder alarm system work?
An intruder alarm system consists of a series of electrical components that are connected to a property. Via sensors and contacts, they detect movement or the opening of doors and windows, after which a loud alarm is produced to alert those nearby of the unauthorised entry.
How will you support me if my alarm system fails?
If your alarm system fails one of our engineers will be with you in under 4 hours to get your system working again. They will endeavour to make an on site repair. Sometimes they may need to replace certain equipment if it cannot be repaired on site, should this happen our engineer will ensure that he does not compromise your system and leaves it functioning.
What are intruder alarm grades?
Intruder alarms are categorised into 4 different grades, based on their levels of performance (such as functionality, reliability and durability). Security Group can fit either Grade 2 or Grade 3 intruder alarms which are both fully monitored systems and will protect multiple entry points. However, the grade of alarm you require will depend on your risks associated with your property, for example its size, structure and location as well of the and the value of business assets or personal possessions, such as electrical goods and jewellery.
If your property is considered high risk then we will recommend a grade 3 alarm system because we will have assessed that it will be targeted by burglars who are expected to be conversant with the alarm system and have a comprehensive range of tools and portable electronic equipment. 
I have an outdated burglar alarm system, how we will you help me upgrade?
We will take the time to survey your house or premises to ensure that we can provide a modern intruder alarm system that will meet your needs and the risk level of your property or business. We will show you the benefits of the main systems we install from Orisec or HKC and also discuss your wider security needs where appropriate.
I have a Galaxy burglar alarm system, can you help to maintain it?
Yes we can maintain Galaxy intruder alarms. However, we can also assess your intruder alarm system and if necessary suggest an upgrade and will show you the benefits of Orisec or HKC alarms.
I have a Texecom intruder alarm system, can you help to maintain it?
Yes we can maintain Texecom burglar alarms. However, we can also assess your intruder alarm system and if necessary suggest an upgrade and will show you the benefits of Orisec or HKC alarms.
What is a unique reference number (URN) and how will it help me?
Security Group is registered with a certification body, the SSAIB, which means we are able to obtain a URN from the Police for your premises. We will notify our standards compliant ARC of your URN enabling them to identify your premises if any alarms are triggered. If it is confirmed that the alarm is not false then the ARC can inform the police.
Where is Security Group based?
Security Group operates across south-west England and into South Wales. We have clients across this region including in Bristol, Bath and in other towns in Somerset and Wiltshire. Our address is 2530 Aztec West, Ground Floor, Aztec West, Almondsbury, BS32 4AW and we can be contacted by telephone: 0117 914 1180 or by email: info@securitygroupltd.co.uk. If you are outside this area and are interested in CCTV, intruder alarms or access control then take a look at the website of our parent company, Ecl-ips.
Product PDF Downloads