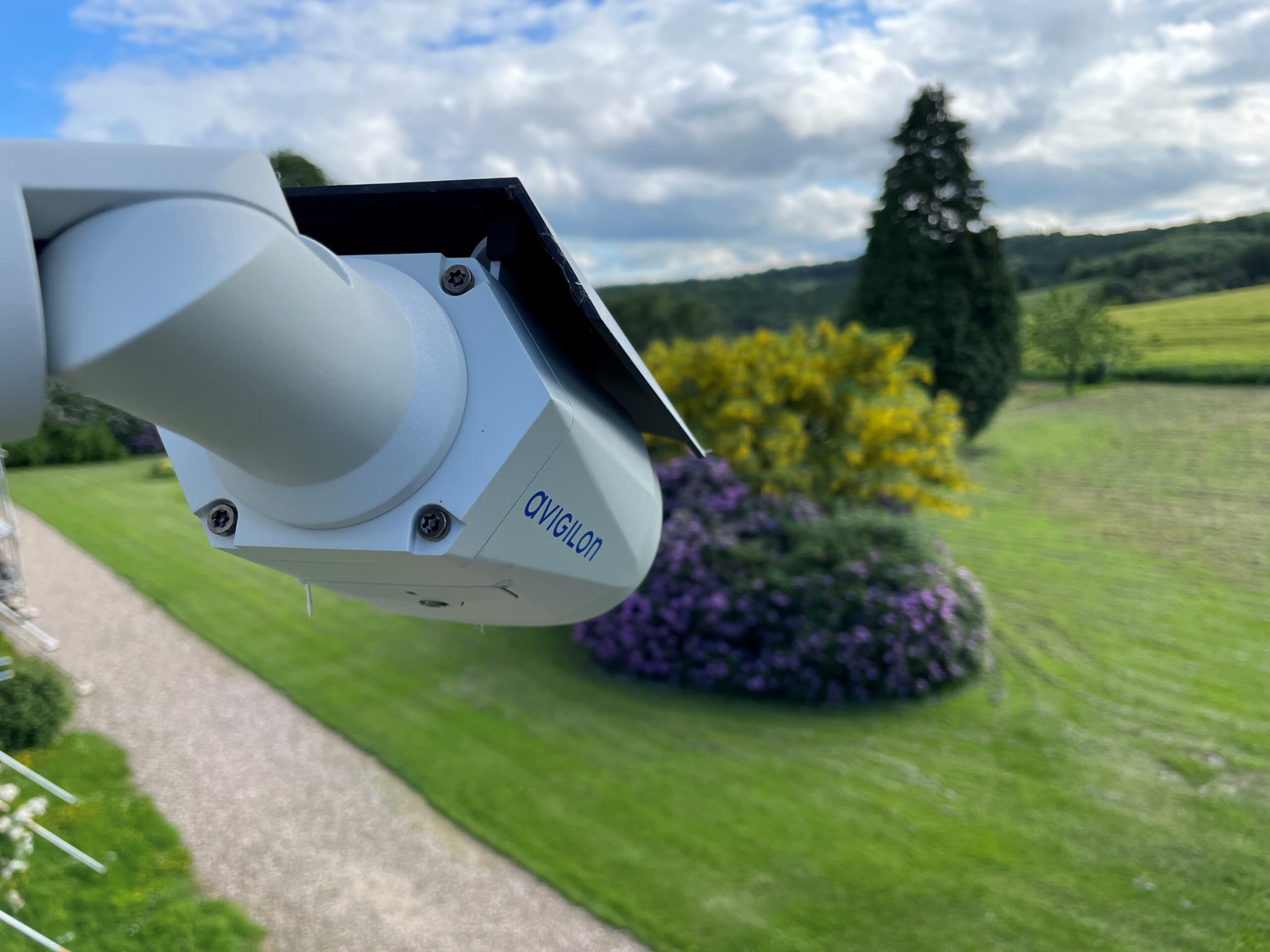 CCTV Systems
Advanced surveillance
Providing you with footage of your site that is of
high quality and easy to access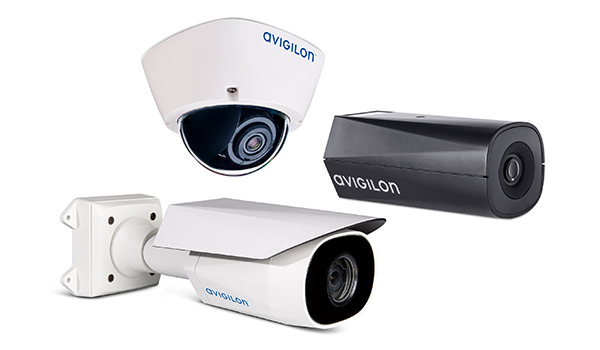 Wide camera choice to suit your needs
Different cameras are required for different purposes. Security Group will ensure that to fulfil your needs outside and inside cameras are mounted in the correct place and we have chosen the correct camera for the purpose required.
Advanced PTZ (pan-tilt-zoom) cameras, for example, will give you wide fields of vision and the ability to go up close while a fisheye camera can ensure busy reception areas or rooms with several exits are covered.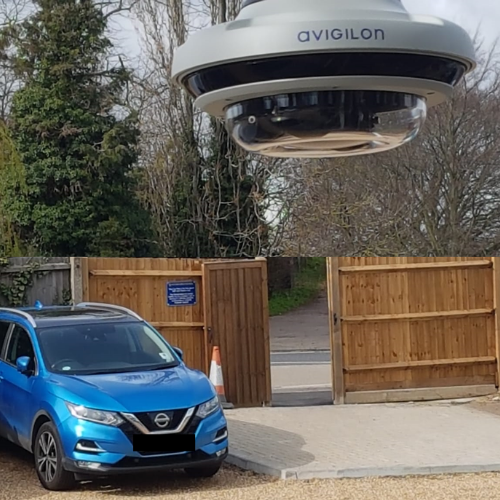 CCTV: Giving you peace of mind
Once we have spent time with you designing a bespoke CCTV system you will have everything you need to feel safe in your home or business.
By having CCTV you will have both a deterrent and a method of recording evidence if a crime does occur. For businesses it can also help with meeting health and safety requirements.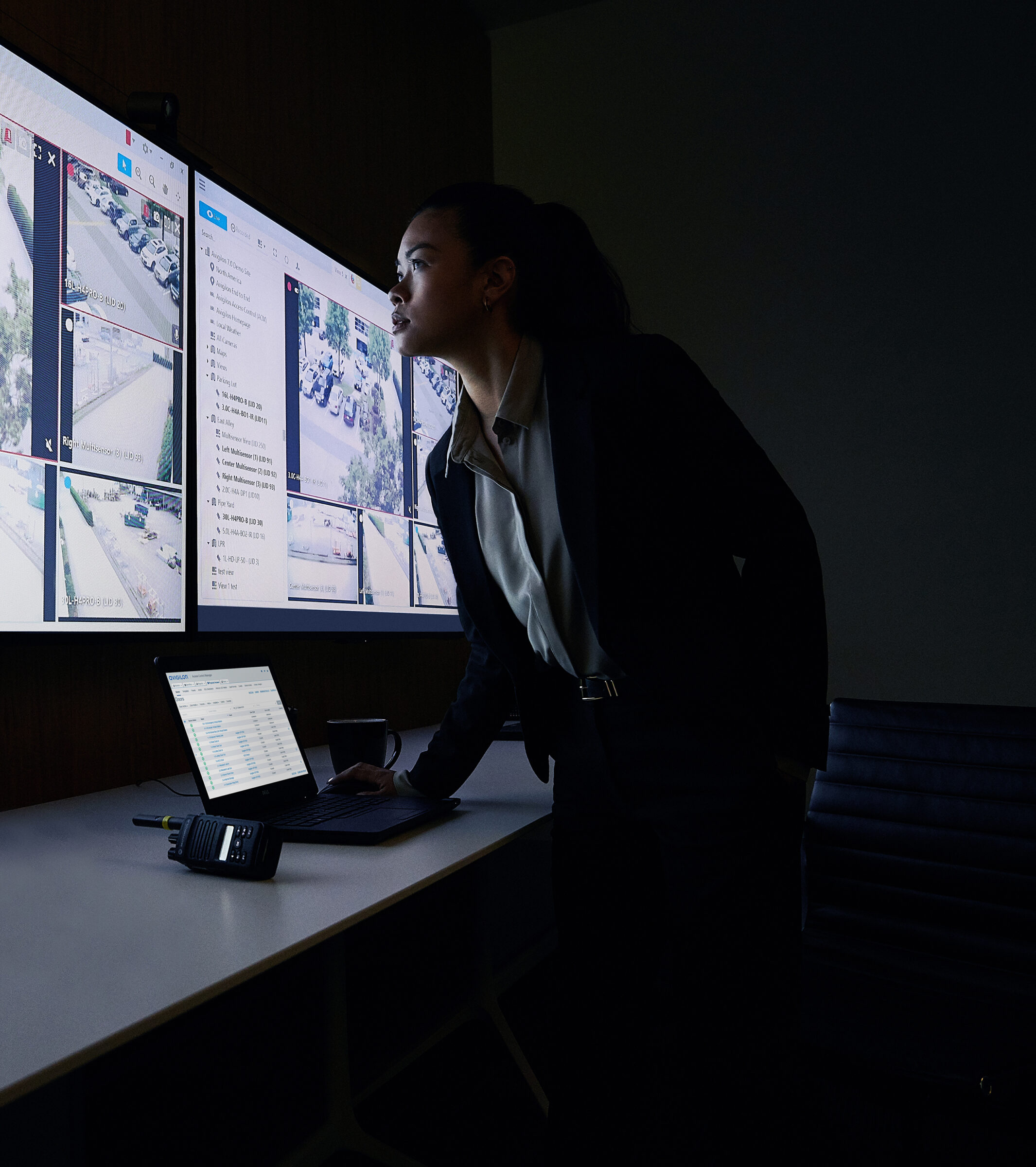 Easy to use software
Once the cameras are installed managing your views and being able to retrieve recorded footage of an incident will make your life so much easier because of the software's many advanced features.
The system we install will help you find any footage or images quickly. This means you will be able to find out the exact times of events and bookmark relevant footage for later use.
Analytics: Keeping your system smart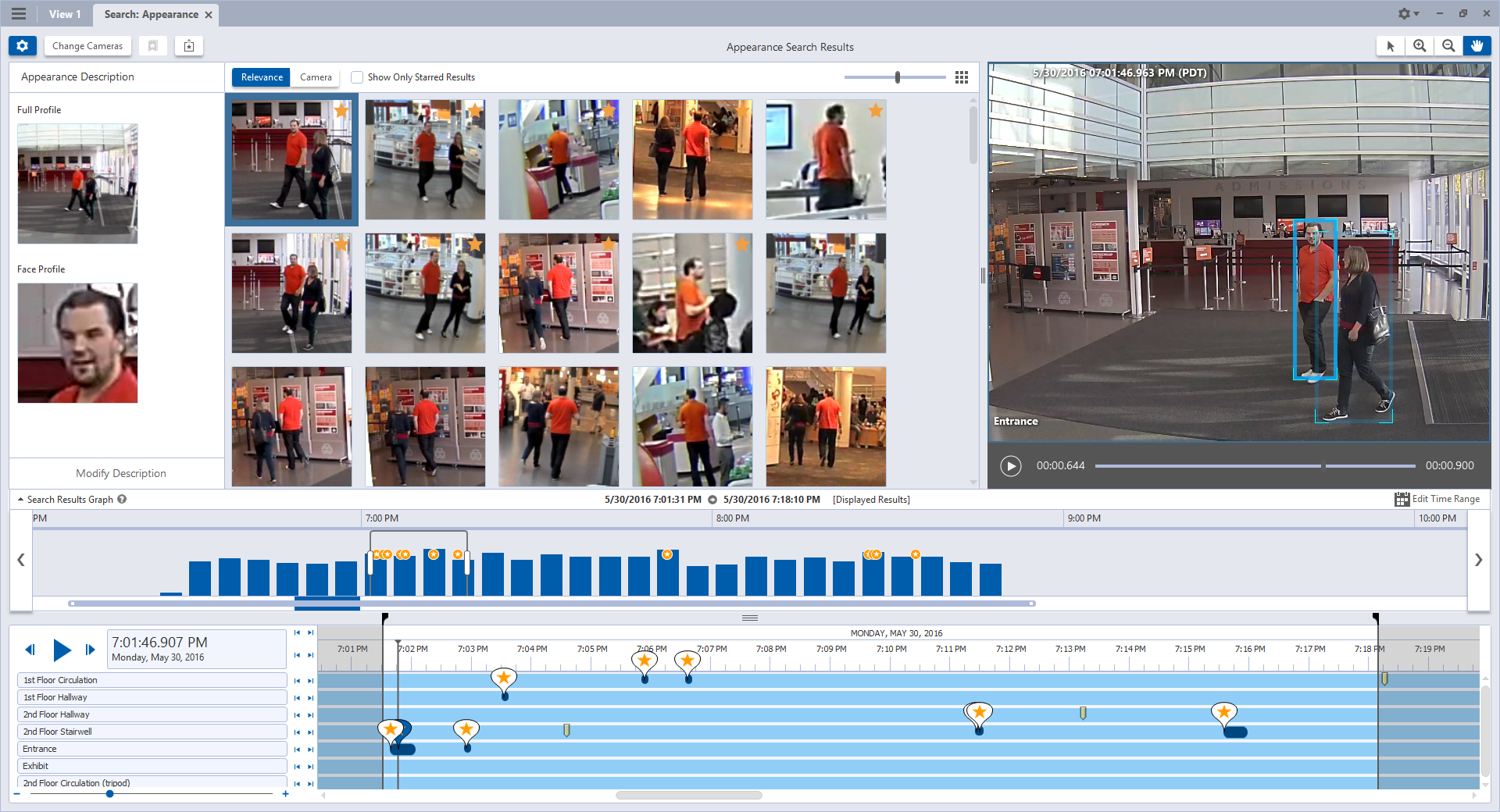 Video management software can identify people, cars or lorries as categories. The facial recognition and appearance search functions within the latest software means CCTV operators can protect their sites even better than ever.
Meanwhile licence plate analytics automatically reads licence plate information from vehicles, linking it to live and recorded video.
CCTV remote management across sites
Wherever you are you can log into your CCTV management software system with a device that is connected to the internet. This gives you the ability to see what is happening on your site from your smart device whenever you need.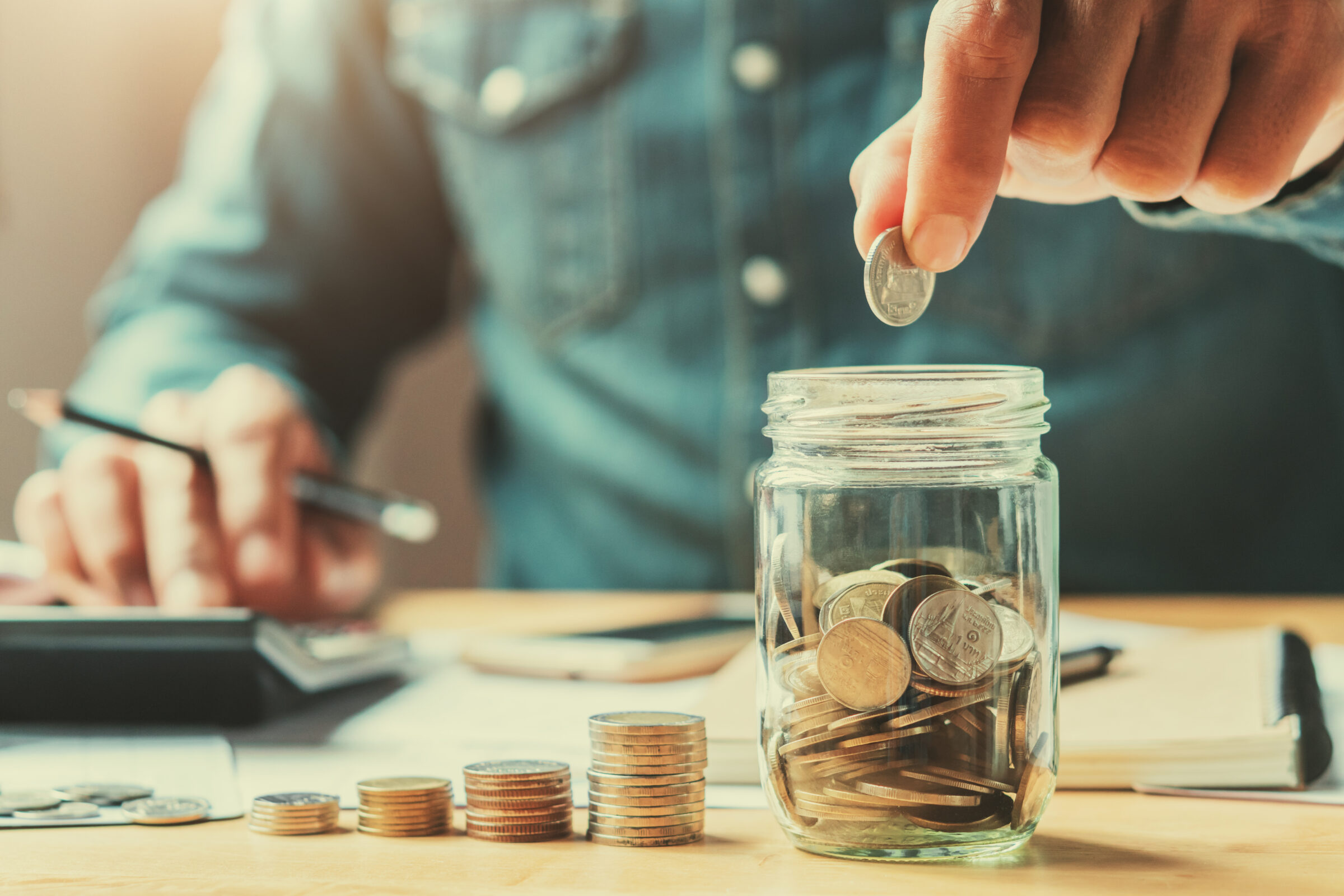 Reducing insurance costs
Having a CCTV system will give you peace of mind and also help reduce your insurance premiums because you will be protecting your property.
An advanced CCTV System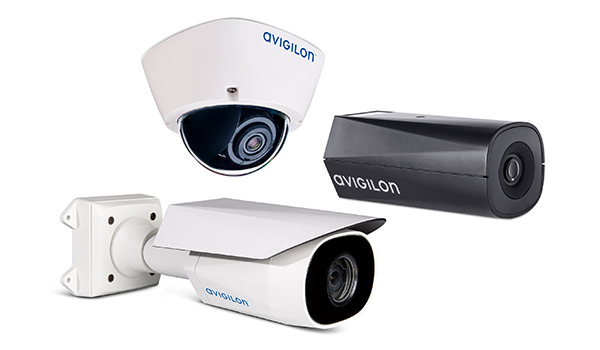 Our range of advanced cameras includes Bullet and Dome Cameras, combining the highest image quality with the latest technology.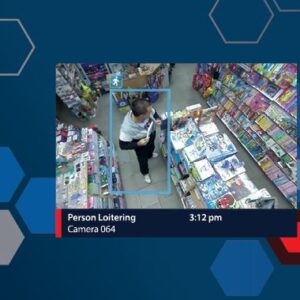 Advanced software gives you the brains the behind the CCTV system. The advanced technology, combined with an intuitive and easy to use interface means surveillance has never been simpler.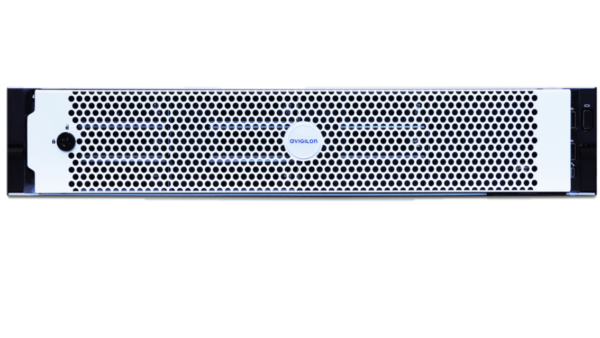 Advanced appliances allow you to have the video management software in a plug and play device which means set up is quicker than ever.
If you want a cost-effective solution this will be perfect for you.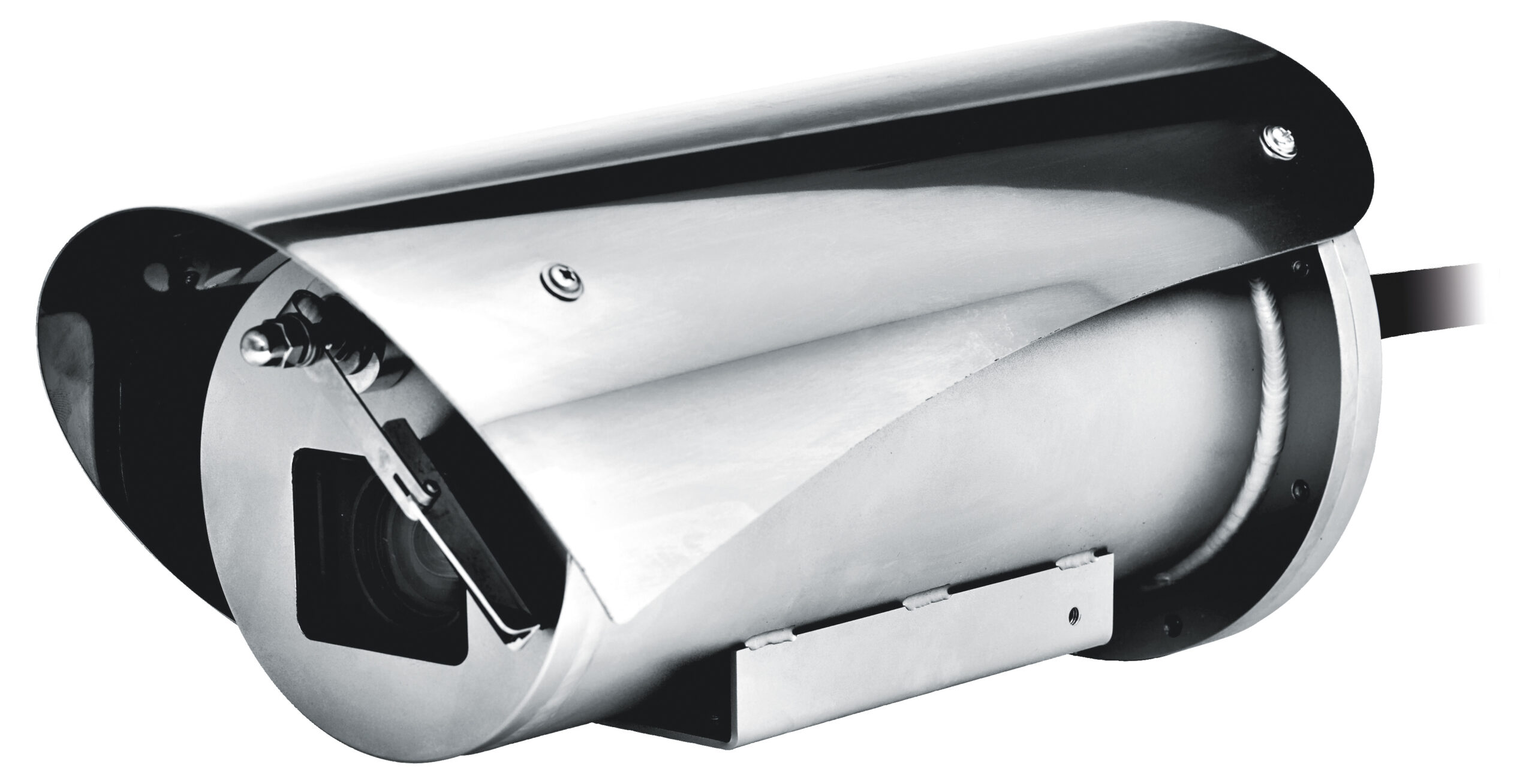 If you have a potentially dangerous industrial site Explosion-Protected cameras have been built to international standards so they are certified for use in a range of hazardous locations.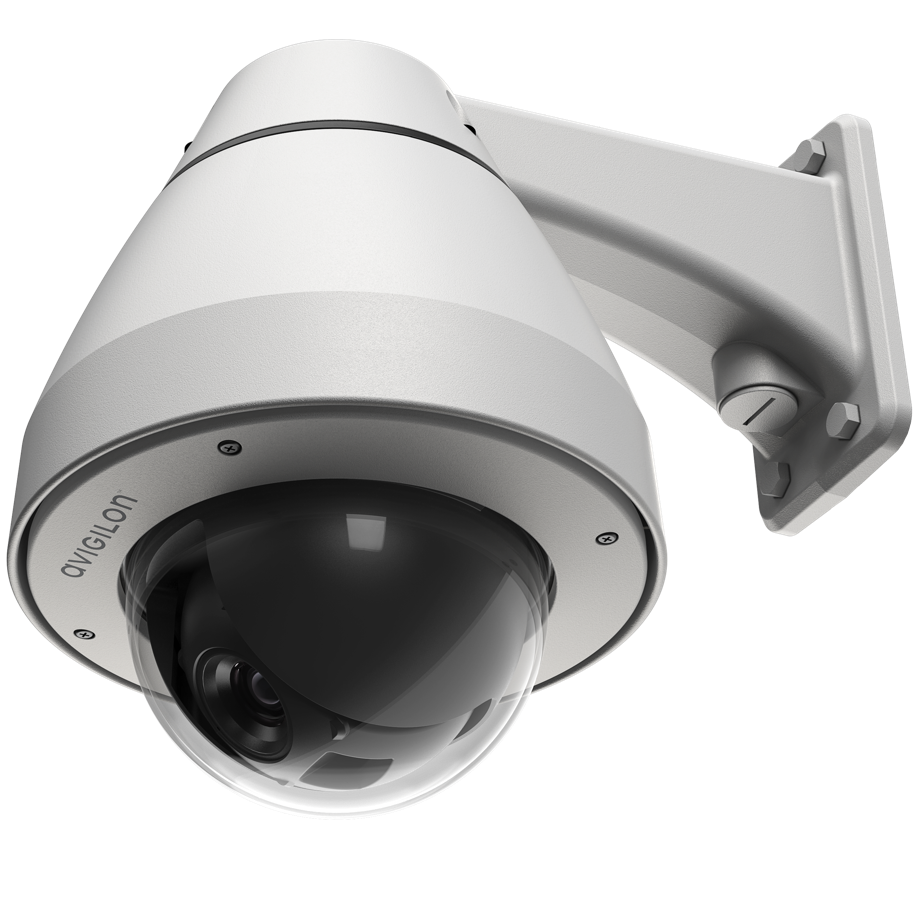 Pan-Tilt-Zoom (PTZ) cameras bring wide area coverage, high-speed movement and long range detail, empowering security operators with 360° views to monitor large areas with ease.
Dual Head Cameras bring enhanced security to any site by increasing
coverage and minimising blind spots for those hard to secure areas.
SSAIB certification: Trust in our CCTV systems
Security Group is certified under the Security Systems & Alarms Inspection Board's (SSAIB) Electronic Security Systems Scheme which means we will install and maintain your CCTV system in compliance with appropriate standards and codes of conduct.
We have also demonstrated that we will design CCTV Systems that are appropriate to the nature of the risk identified; compliant with relevant legislation such as the The Human Rights Act and Data Protection requirements and satisfy the agreed operational requirements.
How we help you choose the right CCTV System
The Security Group Engineers are experts in a range of CCTV solutions and by working with you can recommend the right solution and adapt it to your specific needs.
Providing a comprehensive security system
When we talk to new clients we will aim to provide you with integrated solutions so we will begin by carrying out a complete security audit. We can advise you on the steps you can take to keep your premises secure and ensure existing CCTV and other security systems are still meeting your needs. We are also specialists in intruder alarms and access control and have partnered with companies such as Paxton, Avigilon and Orisec who have developed their software to enable them to integrate their platforms with others making managing your security easier. Avigilon is our CCTV partner and its video management software, Access Control Center, works seamlessly with its access control solution, Avigilon Access Control Manager, while Paxton10 fully integrates CCTV and access control.
Understanding all the latest CCTV technology
The Ecl-ips engineers take time to understand the latest CCTV software and products from our partners and suppliers which means we can save you time by understanding the latest solutions and how they could help you when we visit your premises and conduct the security audit.
We will create a bespoke CCTV system using the latest technology and advise you on the best solution for you. We will also show you how you can get the best out of remote and cloud services which will give you the ability to manage your CCTV system wherever you are along with your access control and intruder alarms systems.
Our CCTV Partner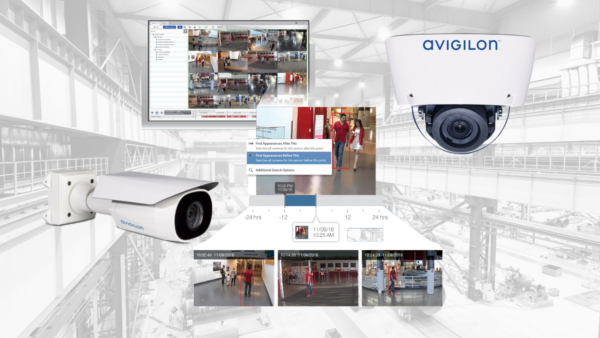 Avigilon, part of Motorola Solutions
Avigilon, now part of Motorola Solutions, designs and manufactures high-definition surveillance solutions. Its industry-leading video management software and megapixel cameras are reinventing surveillance by providing the world's best image quality combined with the latest analytics technology giving you powerful tools such as facial recognition and appearance search capabilities.
With open components you can customise your own powerful, scalable and cost-effective surveillance solution. With all of the Avigilon hardware and software designed and manufactured in North America, you will always get the best quality and the most reliable products in the industry.
Key CCTV solutions offering you advanced surveillance and analytics
Advanced Cameras: The Avigilon cameras are all network connected and offer a large and variable range of devices with a resolution from 1 Megapixel to 30 Megapixels. The latest camera range which includes embedded analytics, the Avigilon H5A cameras are available as bullet, dome and box cameras as well as the more specialist PTZ, Fisheye, Dual Head and Explosion-Protected Cameras. In addition to cameras we can also now offer the Halo sensor, providing an extra layer of monitoring in discreet areas.
Video management software: The Avigilon Control Center (ACC) video management software is easy to use and offers advanced analytics. Its latest version, ACC 7, was launched in June 2019 and has already seen many improvements, including more advanced facial recognition and appearance search capabilities. The software is designed to bring the right information to you so that you can take action and the AI-enabled user interface helps to ensure critical events do not go unnoticed.
Remote Management Tools: If you have upgraded to ACC 7.4 or higher you can use Avigilon Cloud Services (ACS) which makes it incredibly easy to remotely access your CCTV footage. ACS allows you to use a Chrome or safari browser to access camera lists, view live and recorded video, control PTZ movements, export snapshots and video on MP4 format. Users have the ability to access both their camera views and bookmark views.
Manage Multiple Sites: You can manage multiple sites from one platform. ACS can also be used with the ACC Mobile 3 app. This provides timely and proactive responses to analytic alarms sent from ACC software as push notifications to the ACC Mobile 3 app.
Video Recorder for Small Organisations: Avigilon had developed advanced video recording appliances so you we can develop a truly cutting-edge surveillance camera system for you. If you want a cost-effective solution the ACC ES (Edge Solution) 8-port (8P) Appliance could be perfect as you only need to buy ACC licences for the number of IP cameras you have and provides an analytics-ready, secure and flexible solution for smaller-sized organisations.
Artificial Intelligence (AI) Network Video Recorder (NVR): This is a cost-effective, plug-and-play appliance which combines high-performance recording with video analytics in an easy-to-deploy turnkey solution. The appliance has an embedded Operating System, which can be remotely managed with ACS.
If you want a comprehensive CCTV solution and you are a small business or homeowner taking a first step into an advanced surveillance camera system we can offer competitively-priced Avigilon CCTV packages.
Please contact one of our specialists to find out more about Avigilon products and how they can help you.
Frequently Asked Questions
Why do I need CCTV?
You only realise that you really need CCTV when you have had an incident on your site that you want to investigate. Security Group will install CCTV due to Health & Safety requirements as well as to solve security issues which is the usual use for CCTV.
How could CCTV help my organisation?
1. Crime prevention: CCTV systems are a deterrent against criminal activity.
2. Provision of evidence: If a crime or an accident does occur you have the footage to show evidence that can be used by law enforcers if necessary.
3. Safeguarding staff and others: CCTV has been shown to encourage good behaviour, and if people believe they are protected and safe they will perform better.
How will I know what CCTV to choose?
We would recommend that you seek advice from CCTV specialists that are accredited with one of the industry's professional bodies such as the Security Systems & Alarms Inspection Board's (SSAIB). They will consider a variety of factors such as the size of your premises, the type of organisation that you are, what you are trying to achieve with your CCTV system and whether you are likely to want to expand or change your system in the future. By coming on site and understanding your organisation they can recommend the CCTV system that will work for you and provide more details such as what cameras to use and where they should be sited.
Security Group recommends the Avigilon system precisely because it is scalable and there are a range of cameras to suit different requirements. Additionally, the Avigilon Control Center video management software is easy to use, but incredibly powerful. If you would like us to visit you and carry out a free site survey contact us.
Can I view camera footage remotely?
Yes, this is now available on most systems. Avigilon, for example, has now developed Avigilon Cloud Services (ACS) for its Avigilon Control Center (ACC) video management software, available if you have ACC 7.4 or above. ACS allows you to use a Chrome or safari browser to access camera lists, view live and recorded video, control PTZ movements, export snapshots and video on MP4 format. Users have the ability to access both their camera views and bookmark views. Meanwhile, ACC Mobile 3 provides you with remote access to your CCTV system using your mobile device if you have an internet connection.
However, you should be aware that as soon as you open up your cameras to the internet there is a security risk. Please make sure that you don't use admin or administrator as usernames or any default usernames or passwords on your systems.
What are the data protection issues I need to consider if I have CCTV?
If your organisation has a commercial CCTV system, or you are about to have a system installed, you need to be aware of data protection laws. In the UK this means complying with the Data Protection Act 2018 (DPA 2018), which incorporated the EU's General Data Protection Regulation (GDPR).
I need an upgrade of an old CCTV system, can you help?
We have extensive experience of this and most CCTV systems can be upgraded. If it is an analogue system this is made quite easy with Avigilon encoders or if you have an IP connected system you have more options with ONVIF compliant cameras. The main process here is working out what you would like to achieve by upgrading and giving you the best solution we can.
How might a unique reference number (URN) help me?
Remotely monitored detector-activated CCTV systems which we install can be issued with an URN as we are a SSAIB-certified company. Standards compliant companies that oversee remotely monitored detector-activated CCTV systems, known as RVRCs, and Security Group, will ensure that your system will meet the requirements needed for you to have a police response if it is required. Security Group's parent company, Ecl-ips, is a National Securities Inspectorate (NSI) accredited company and its security systems also meets the rigorous requirements of the National Police Chiefs Council (NPCC).