Orisec Burglar & Intruder Alarms
A range of alarm products to suit your needs
Made in the UK and only available from professional installers.
A manufacturer that focuses on exceptional design and performance.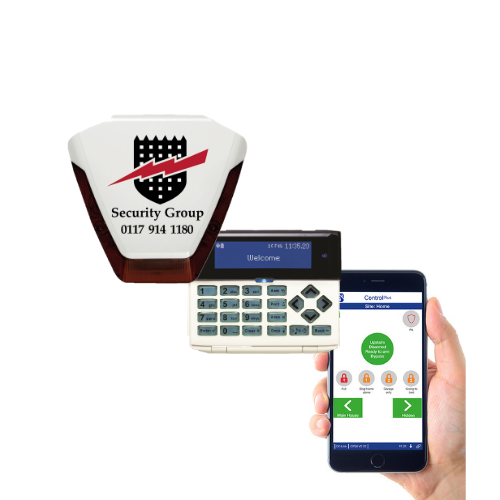 Orisec
Founded on invention and innovation with a focus on exceptional design and performance, intruder control manufacturer, Orisec has filed in excess of 300 patents, registered designs and trademarks.
Orisec intruder alarm systems are designed and manufactured in the United Kingdom and are only available from professional installers, like Security Group.
We have selected Orisec as one of our alarm suppliers because its products are reliable and easy to install and we find its cloud portal and app simple to use while also offering advanced features.
Orisec provides a cloud portal to enable remote maintenance.
This provides clients with the peace of mind that our engineers can provide support efficiently. Additionally, as maintenance reports are emailed directly to the client inbox, there is a clear record of work carried out.
The Control Plus 2 App Features
Receiving notifications of when alarms are activated which could be for a break-in, fire or flood
Setting and unsetting your alarm system, which includes full setting or just part-setting the alarm, wherever you are
Ability to provide reassurance that elderly or younger relatives are safe and well
Remotely control other systems or devices if connected such as CCTV, gates and lights.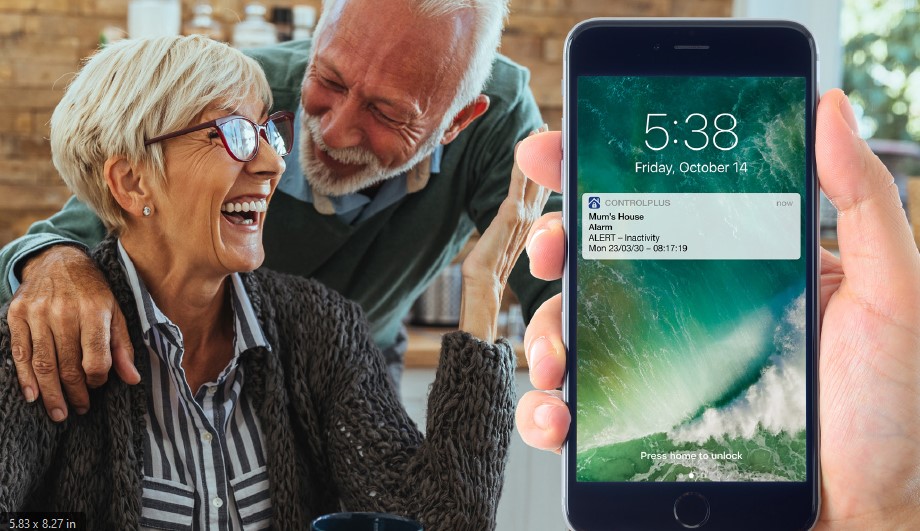 Family Care Feature
The Family care feature means you can keep a check on your loved ones without invading their privacy. Being able to discreetly keep an eye on elderly or other vulnerable family members is a good feature at any time. The app will send you an alert if it picks up that there has been no activity at your relative's home within a programmable timeframe.
This allows you to seek help and get someone to check on your relative if you are not able to travel to their house yourself.
Enhanced connectivity to our ARC
As an Orisec Partner we can offer truly reliable Alarm Receiving Centre (ARC) monitoring with dual path connectivity. Orisec is a CSL Connected Partner which means critical connectivity with your chosen alarm panel and the added option of an end-user app.
There are a range of Orisec control panels we can install that are fitted with a CM2 module combined with CSL's Critical Connectivity platform which will provide full ARC communications and access to Orisec's Control Plus app.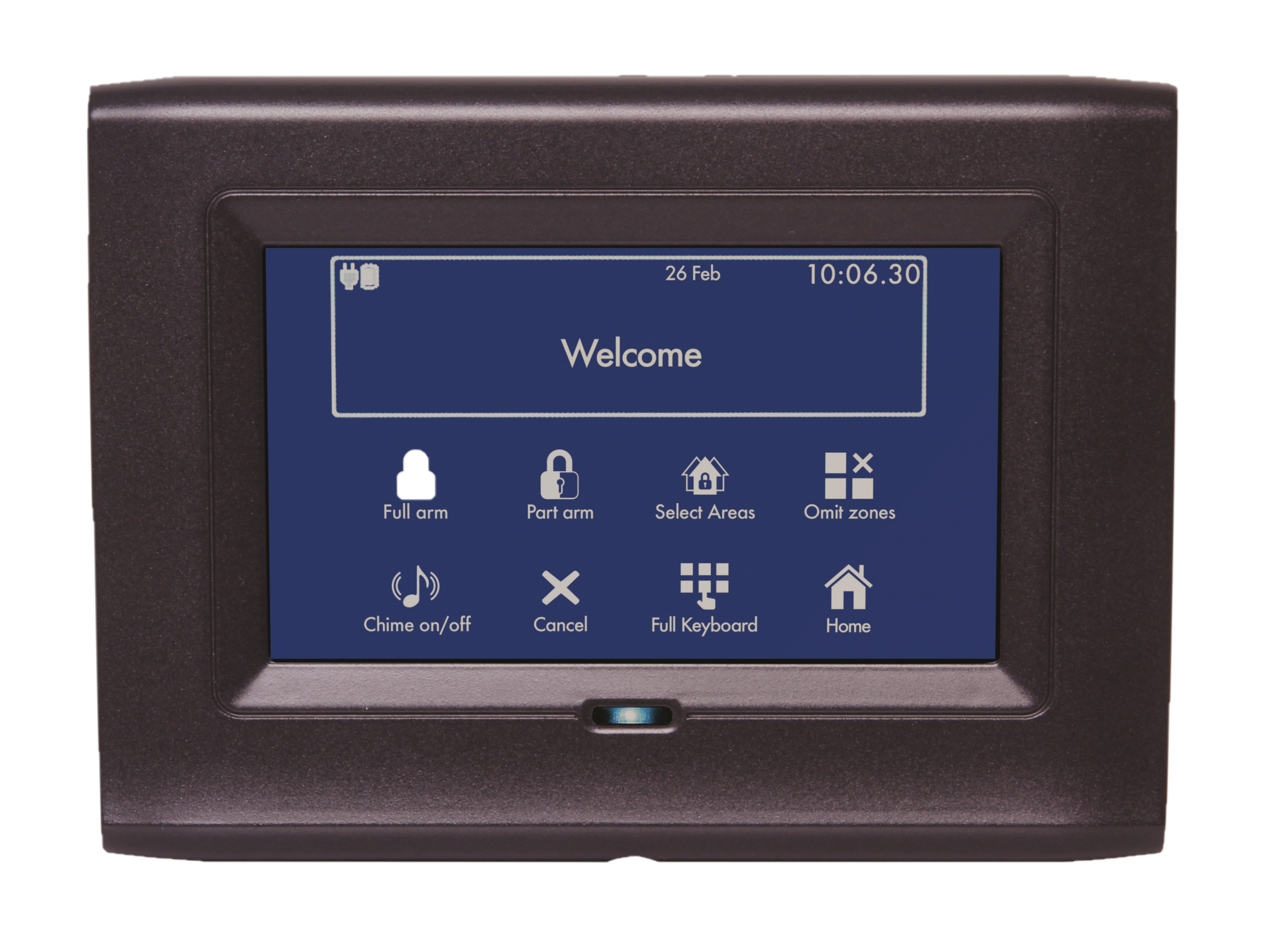 Keypads
Orisec makes a range of keypads to suit a variety of requirements. The 400 series keypads, for example, offers incredibly simple end user operation, while the TK-650 is a full colour touch screen keypad. It has an easy to navigate menu structure with integrated help file.
Detectors
Orisec offers a selection of internal and external detectors that will ensure the reliability of your intruder alarm system. These include ceiling mount detectors, shock detectors for perimeter detection and covert magnetic contacts which are small enough to be installed in almost any location.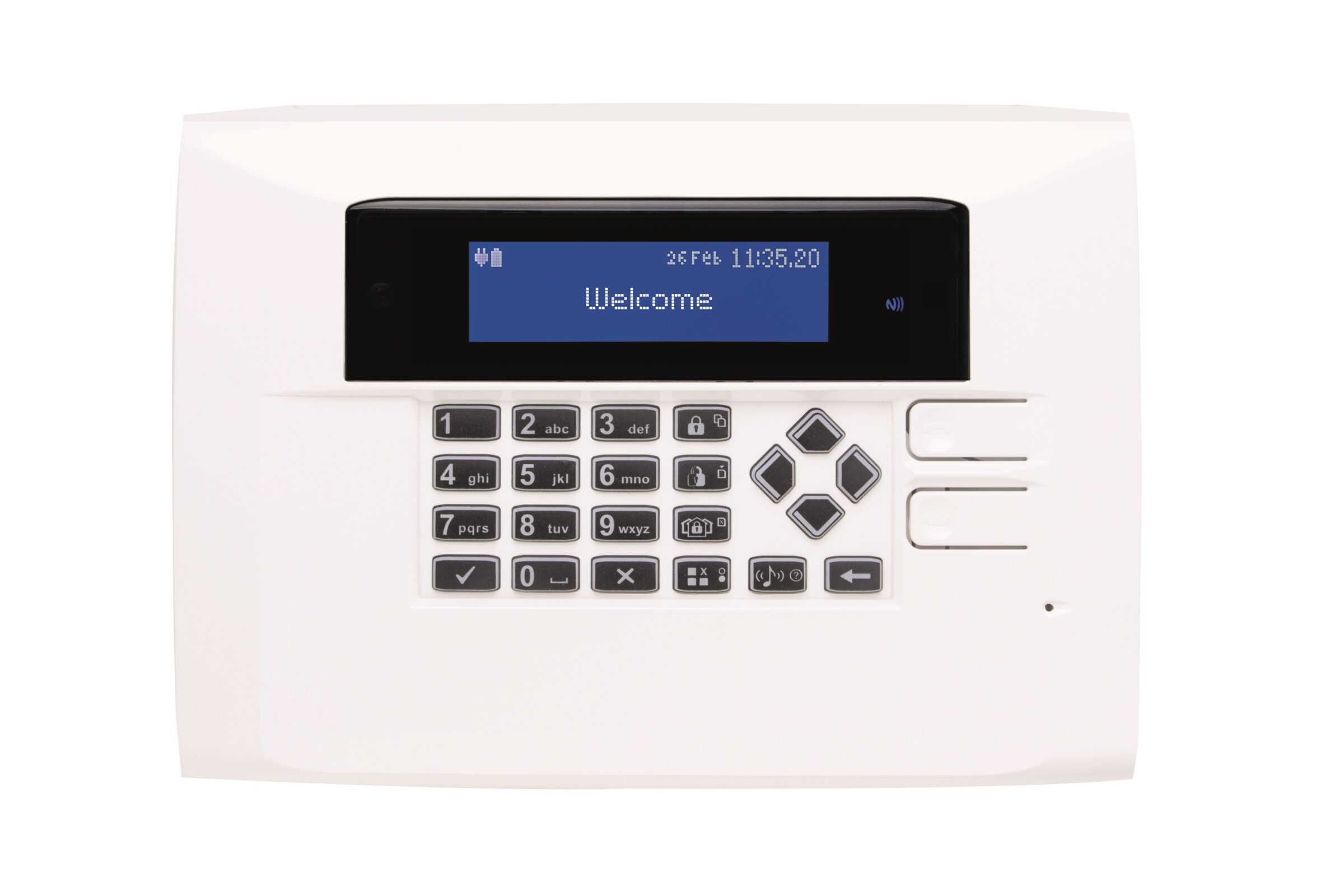 Control Panels
Orisec offers a wide choice of wireless and hybrid (wired/wireless) grade 2 and grade 3 control panels. The wireless control panels have a range of features including:.
Up to 40 Zones
Up to 10 On Board Zones
Up to 5 Panel Outputs
Making sure you have an intruder alarm system to meet your needs
Before we install an intruder alarm, our security consultant will visit your premises to assess and review your requirements, as each alarm system is unique. During the site survey we will discuss every aspect of your property, contents and insurance requirements to enable us to provide you with an intruder alarm system that will keep your property safe.
In most cases your insurance is reduced once a standards compliant and certificated intruder alarm system has been fitted.
As part of the system we would always recommend that you have a bell box fitted to the outside of your property. This provides a visual deterrent showing that you have protected your home or business premises. It may also be a good option to consider having external detectors fitted to provide perimeter protection. They do not have to trigger an alarm activation but instead can be used as an early warning indication that somebody is on your premises by providing a notification in the app or via an internal chime. Additionally, you can choose an external sounder fitted with a LED backlight panel which can flash at night, as a warning to intruders.
If you live in Bristol, south-west England or south Wales we can spend the time to design a bespoke Orisec alarm system that will make you feel safer and keep your commercial property or home more secure.
Please contact one of our specialists to find out more about Orisec products and how they can help you.
Frequently Asked Questions
Who can install an Orisec intruder alarm system?
Orisec is the manufacturer of advanced intruder alarm systems but you will need to have them installed by a professionally accredited alarm installer, like Security Group, which is certified by the SSAIB. Security Group has spent time selecting quality intruder alarm systems and Orisec's solutions are one of those that fits our criteria. We are also able to upgrade or service Orisec alarm systems.
What range of security products do you offer from Orisec?
Here are the range of products Security Group can offer from Orisec to protect your home or business, not just from unwelcome visitors, but other risks too, such as smoke:
Control Panels
Keypads
Internal and External Detectors
Wireless Smoke Detectors
Internal and External Sounders
Key Fobs
Expanders
Communication Modules
Why do I need a burglar/intruder alarm?
The key benefits of installing an intruder alarm system are that it will protect your property from theft and vandalism; increase the
likelihood of police apprehending criminals; lower your insurance premiums and provide you with peace of mind when you're away from home or off-site.

How does an intruder alarm system work?
An intruder alarm system consists of a series of electrical components that are connected to a property. Via sensors and contacts, they detect movement or the opening of doors and windows, after which a loud alarm is produced to alert those nearby of the unauthorised entry.
How will you support me if my alarm system fails?
If your alarm system fails one of our engineers will be with you in under 4 hours to get your system working again. They will endeavour to make an on site repair. Sometimes they may need to replace certain equipment if it cannot be repaired on site, should this happen our engineer will ensure that he does not compromise your system and leaves it functioning.
What are intruder alarm grades?
Intruder alarms are categorised into 4 different grades, based on their levels of performance (such as functionality, reliability and durability). Security Group can fit either Grade 2 or Grade 3 intruder alarms which are both fully monitored systems and will protect multiple entry points. However, the grade of alarm you require will depend on your risks associated with your property, for example its size, structure and location as well of the and the value of business assets or personal possessions, such as electrical goods and jewellery.
If your property is considered high risk then we will recommend a grade 3 alarm system because we will have assessed that it will be targeted by burglars who are expected to be conversant with the alarm system and have a comprehensive range of tools and portable electronic equipment. 
I have an outdated burglar alarm system, how we will you help me upgrade?
We will take the time to survey your house or premises to ensure that we can provide a modern intruder alarm system that will meet your needs and the risk level of your property or business. We will show you the benefits of the main systems we install from Orisec and also discuss your wider security needs where appropriate.
What is a unique reference number (URN) and how will it help me?
Security Group is registered with a certification body, the SSAIB, which means we are able to obtain a URN from the Police for your premises. We will notify our standards compliant ARC of your URN enabling them to identify your premises if any alarms are triggered. If it is confirmed that the alarm is not false then the ARC can inform the police.
Who are Orisec and where are they based?
Orisec is the fastest growing UK manufacturer and distributor of intruder alarm equipment. It is headquartered at: 1 St Crispin Way, Haslingden, Lancashire, BB4 4PW. (Tel: 01706 398740 Email: support@orisec.co.uk)