If you have a CCTV camera system you will already know that it can improve your security and act as a deterrent for would-be intruders or assist you with meeting health and safety standards. However, having installed your cameras for a particular purpose have you properly tested it out to ensure it is really meeting your needs?
If you are burgled, or one of your staff has an accident, it is essential to know that the images from the cameras will be clear and that any incidents can be found within your footage quickly. This will then give you the peace of mind to know that any images or recording could be used for evidence for the police or other investigating authorities if required.
CCTV cameras: Avigilon provide superior image quality
Since its establishment in 2004 North American CCTV manufacturer Avigilon, which is now part of US technology company, Motorola Solutions, has endeavoured to design and produce high-definition cameras that have reinvented surveillance by providing the world's best image quality. Avigilon's innovative surveillance technology, means you can better protect your assets, improve security, safety and response times, and this will lead to a reduction in your costs.
The advanced CCTV cameras can be combined with Avigilon's open, industry-leading HD network video management software, Avigilon Control Center, and recording hardware to create a full end-to-end solution. All of the Avigilon hardware and software are designed and manufactured in North America.
ONVIF compliance of Avigilon CCTV cameras gives you flexibility
The Avigilon CCTV cameras are ONVIF compliant, meaning they meet the standards for IP products within the video surveillance industry that enables them to communicate with each other and they can work with ONVIF-compliant products from other manufacturers. Additionally, the cameras all come with a five- year warranty demonstrating the quality of the Avigilon product.
Avigilon has continually been innovating to produce more cameras to meet a range of needs and that reflect advancing technologies. However, the older cameras are robust and reliable and will last for many years. This blog gives you an overview of some of the advanced cameras that have been launched in the past two years.
Flexible CCTV camera: Avigilon H5 SL
Available as outdoor and indoor dome and bullet cameras the H5SL range provides a simple, flexible and cost-effective security solution. They have a modular design that easily snaps into a variety of base options, helping users to get up and running in minutes.
You have the flexibility to choose from various lens types, including a long-range lens that allows you to see with more clarity at farther distances, while audio and input and output connections help you configure actions and alarms for efficient event response.
Cost-effective CCTV Camera: Avigilon H5M Dome
If you don't want to compromise on quality but need a cost-effective solution the Avigilon H5M Fixed Outdoor Dome Camera, with image quality of 2 or 5 megapixels, could be the answer. This CCTV camera has been designed and built for budget-conscious video surveillance projects.
The fixed lens camera can handle rough weather conditions having achieved the IP66 weather rating standard. It has also been awarded the IK08 impact rating for vandal resistance so is tough enough to stand up against human interference.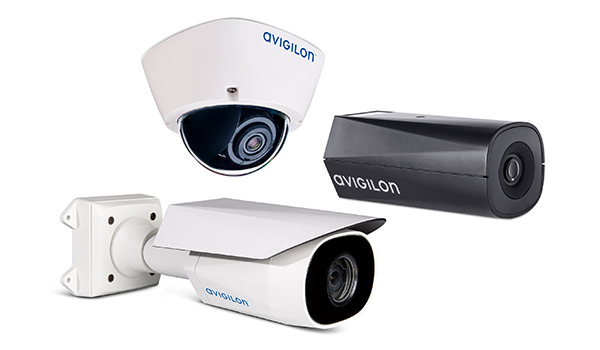 H5A Bullet, Dome and Box Cameras
The first of the H5A cameras, launched in 2019, built on the high quality and standards of Avigilon's older models.
However, like the rest of the H5A range that followed they feature its latest video analytics technology.
This can detect more objects with greater accuracy even in crowded scenes, whether as stationary or moving objects, helping provide detailed information of what is happening on your site so you can take action.
CCTV Camera providing 360° Views: H5A Fisheye
If you have a large car park to keep secure or an outdoor or indoor space for young people, when safeguarding is key, then the Avigilon H5A Fisheye Camera could be perfect because it provides 360° panoramic views from a single vantage point.
The H5A Fisheye Camera would be ideal for schools, retailers, commercial offices and manufacturing plants.
With its wide selection of mounts and accessories it can be installed by us inside and outside in a wide range of locations.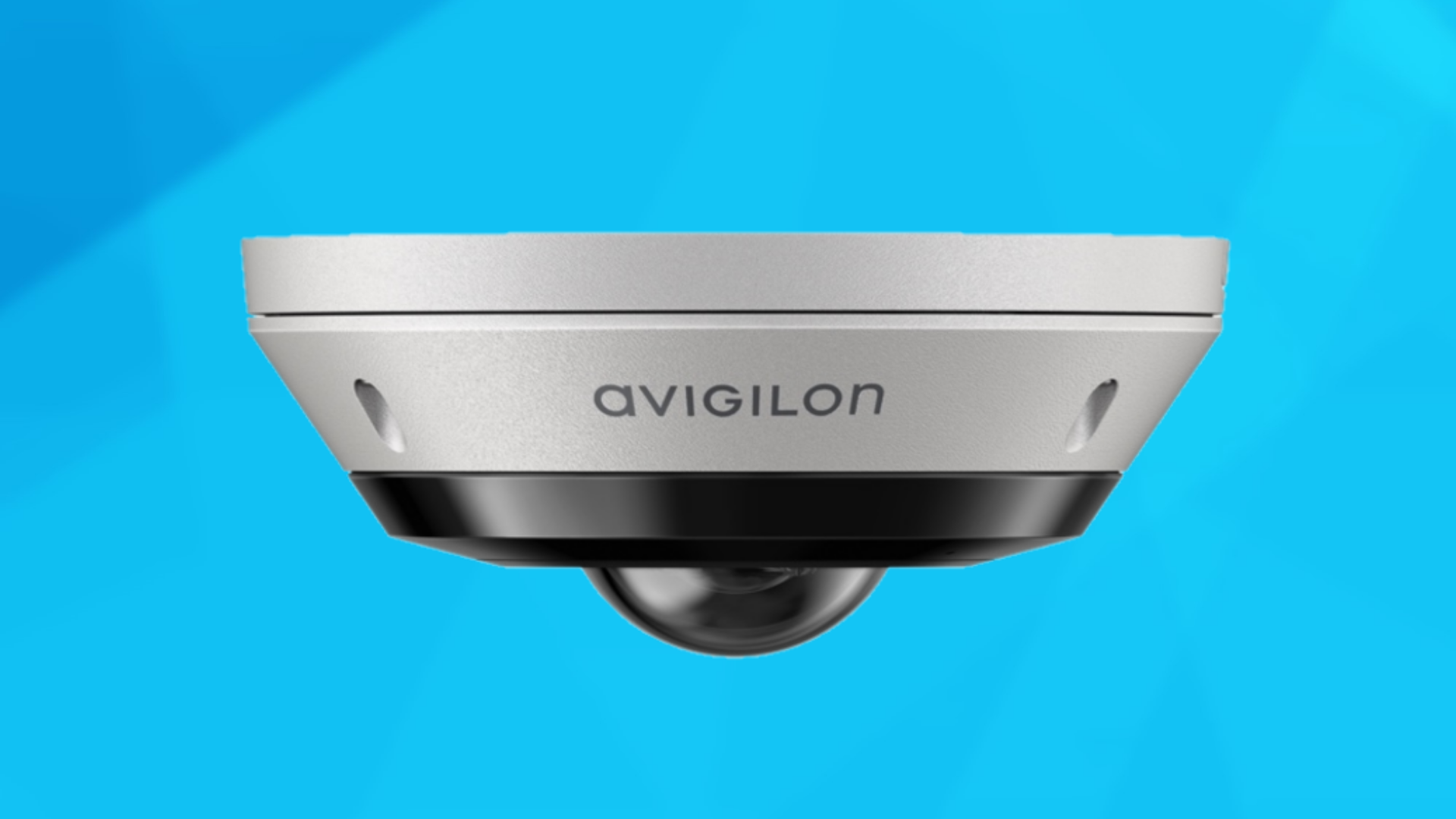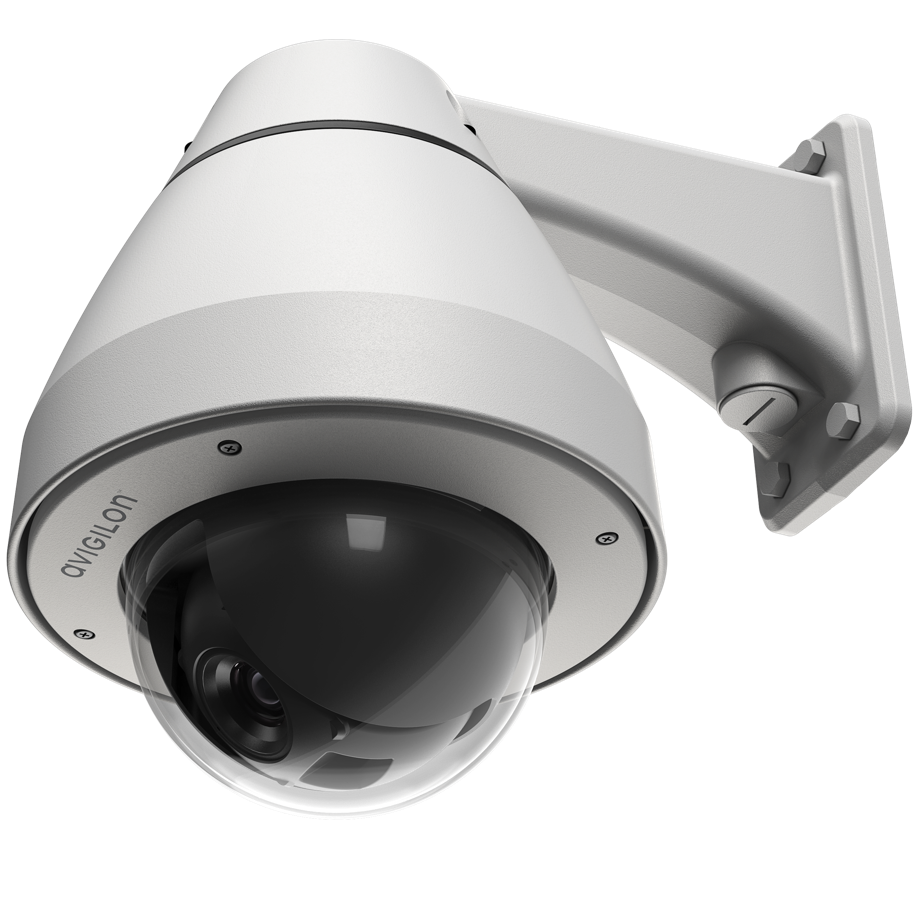 H5A PTZ: High quality long-distance images
If you have a large site with wide-open spaces, that includes areas such as sports pitches then having a CCTV camera that will be effective at capturing long-distance images and that can capture wide angles is really important.
The Avigilon H5A PTZ is the perfect solution for you delivering high-quality, detailed images with up to 36x zoom. The camera is available as a 2MP, 4MP or 8MP model so you can ensure you get the image quality you require.
H5A Dual Head: CCTV Camera helping in hard to secure areas
If you are looking for a solution for hard to secure
places in your building this camera could be the answer. Areas such as hallways, stairwells, corners in corridors, and car park entry and exit points could all be areas that are difficult to monitor effectively with a single lens camera.
However, rather than having to buy multiple cameras this allows you to have fewer cameras but still provides superior surveillance.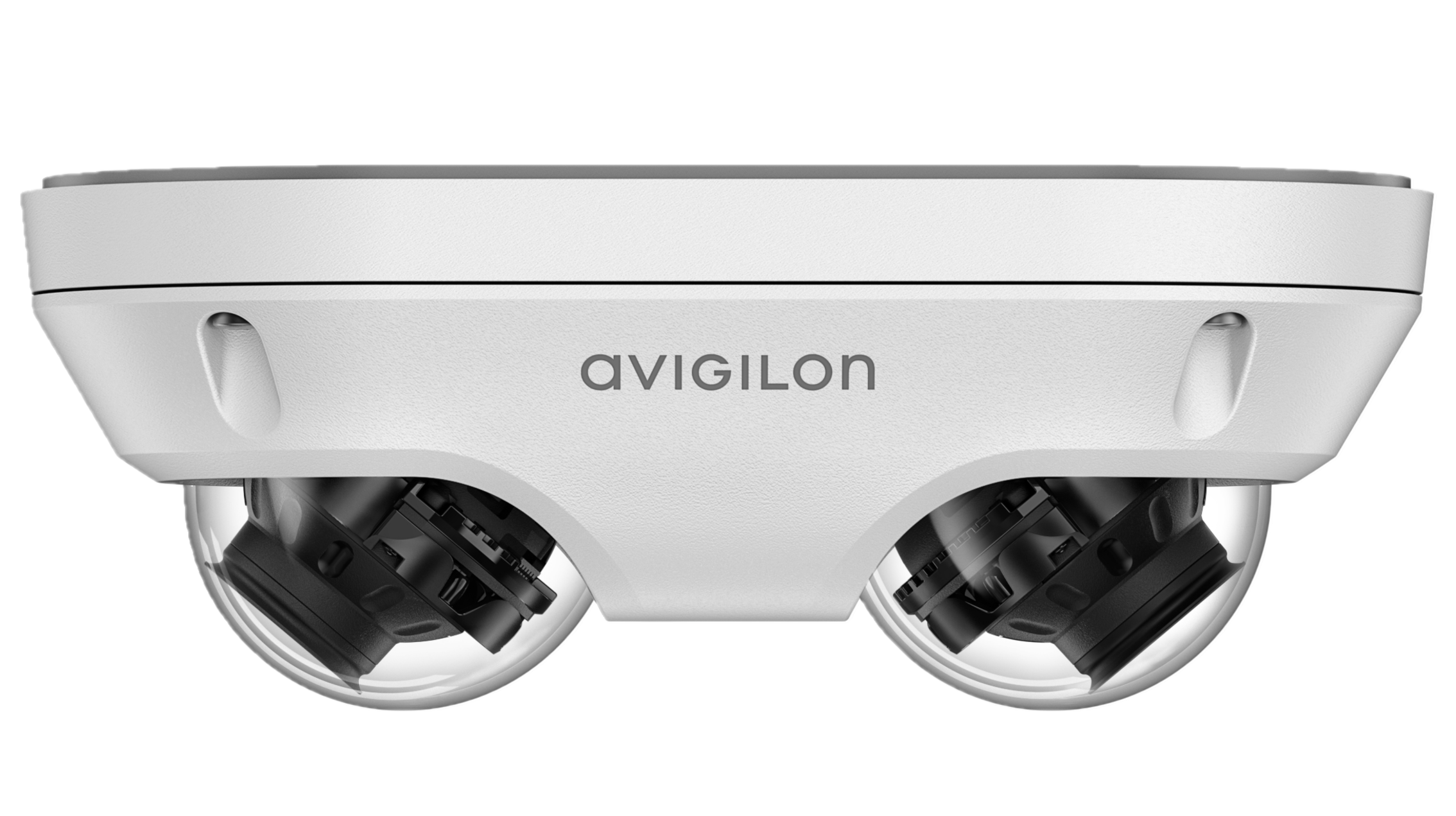 We can help you with the Avigilon CCTV camera solution
If you are a small business or homeowner located in Bristol or across the south-west of England and you are taking a first step into an advanced surveillance camera system we can offer competitively-priced Avigilon CCTV packages. Additionally, our parent company, Ecl-ips, is a well-established Avigilon partner, giving us the expertise of installing their CCTV solutions across a range of sectors, including education and retail.
If you are based in Bristol or across the south-west of England and you want to know more about how Avigilon cameras and its video management software, Avigilon Control Center 7, can help you, contact us.