Paxton Access Control
Advanced access control solutions
UK-based Paxton Access has over 30 years of experience, in producing
security solutions for a range of buildings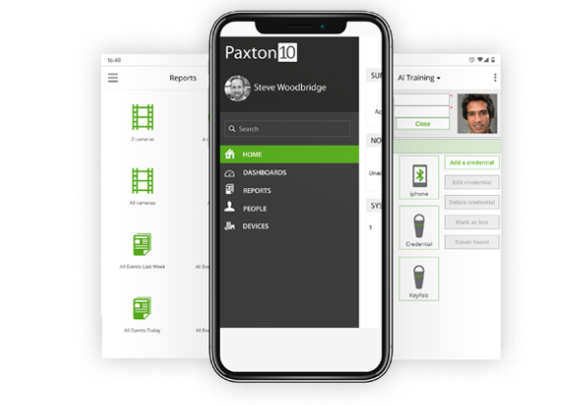 UK-based Paxton Access designs and manufactures market-leading access control solutions. Last year it launched upgrades to its Net2 solution to help organisations manage COVID-19 risks and these advances can also be use for other purposes.
Paxton aims to design and manufacture intelligent and innovative electronic access control products and its solutions are simple for those managing access to businesses, schools, colleges and other organisations as well as the users themselves. From its inception Paxton Access has aimed for engineering excellence and has become a market leader through its constant efforts to exceed the expectations of installers and system users.
Key Access Control Solutions
Paxton Key App: This app allows Paxton10 users to gain access through doors with their smartwatch, smartphone or tablet
Checkpoint Control: This Net2 feature allows you to control the flow of people through a building
Occupancy Management: Using Net2 you can restrict the numbers entering a particular area to encourage social distancing
Remote Management tools: Net2Online or the app, Paxton Connect, is available for Net2 and Paxton 10 users allowing you to manage access to your sites wherever you are.
Paxton Net2
Net2 was originally a PC-based access control solution but using the latest technology you can also manage access control remotely on mobile devices.
Paxton10
Paxton10 combines access control and video management. This versatile system supports multi-site management & remote access.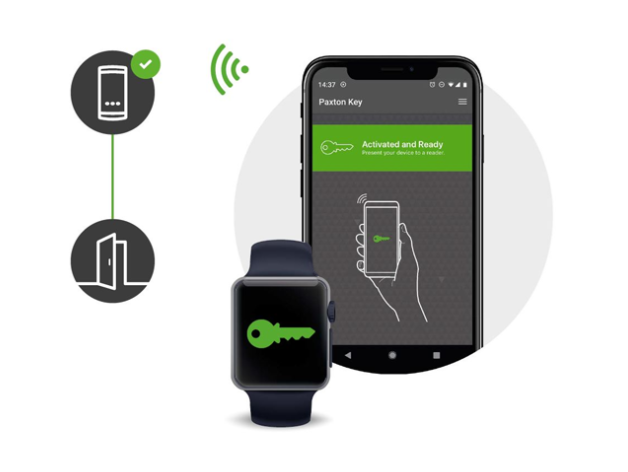 Paxton Key App
The Paxton Key app works with Paxton10 readers, PaxLock Pro and Entry panels. You just need a smart device and to connect via bluetooth.
Paxton Door Entry
Paxton's Door Entry system can be installed alongside Paxton10 and Net2, as well as being available as a standalone option.
Frequently Asked Questions
Who are Paxton Access Control?
Paxton Access Ltd (Registered in England No. 01879474) has over 30 years of experience of designing and manufacturing security solutions for a range of buildings. Its global head office is based in Brighton: Paxton House, Home Farm Road, Brighton, East Sussex, BN1 9HU (Tel: 01273 811011 Email: support@paxton.co.uk).
What is Paxton Access Net2?
Net2 is Paxton's networked access control system. It can be administered using one or more PCs and can be monitored and managed from a central location. It is a complete solution that encompasses wireless and door entry.
There are two versions of the Net2 software: Net2 Lite which is free of charge and is ideal for most sites, and Net2Pro, which offers more flexible and advanced features. The software is designed to be straight forward and intuitive so is easy to learn.
What is Paxton10?
Combining two vital security solutions – access control and CCTV – into a single, user-friendly system makes managing your site much simpler with Paxton10. The range of free Paxton apps are also available to help you access your security system from a smartphone or tablet. The Paxton Key App is a really convenient way to open doors that is only available for Paxton 10 users.
How will the Paxton Key app help me?
The Paxton Key App for Paxton 10 users allows access through doors with your smartwatch, smartphone or tablet, it even works without ever taking your smartphone out of your bag or pocket! The free Bluetooth smart credentials are easy to issue and use, and allow you to open any Paxton10 door using the Paxton Key app.
What is Paxton10 multi-site?
The Paxton10 multi-site feature of its software means you can manage multiple sites on one system. Using Paxton10 Cloud Services your system can span buildings, cities, countries and continents with no complicated setup or physical network required. The system is scalable up to 100 sites on a single system with up to 1,000 doors, 1,000 cameras and 50,000 users.